Box Is Aiming For IPO In 2014
2 min read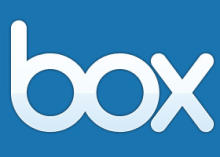 Box, a known dealer in cloud storage and content management aims for Initial Public Offering (IPO) in 2014. Aaron Levie, CEO of the company, is of the opinion that Box has to go public to survive on its own rather being sold to any other enterprise.
Box is doing great business in the market, despite of the competitive environment. It now has 140,000 clients utilizing its services and paying accordingly, i.e. $15 per month for each user. The company's revenue reaches eight-digit figures, easily.
The enterprise isn't making as much money as it was supposed to. It was busy in funding fuel growth as indicated by Levie. He said "2013 is a long shot". Although, they had plans for IPO this year, but now, 2014 is the new target.
Levie suggests that Box is fully ready to become a public ltd. company. TNW knows, this means a lot to Box because at present, it totally depends on the subscription fees paid by its clients' ? the sole substantial source of revenue.
While talking about the Box's IPO plan, we must mention the flop performances of tech giants like Facebook, Zynga and Groupon. All of them have dropped off their IPO prices to some extent, but Box has the capability to act against the trend and show how to handle such situations, with maturity to its fellow companies.
IPO is not the only plan for Box in 2014; the company also aims to increase its employees to 1000, 1/3rd more than its current employee number.
Unlike others, it is not offering simple cloud storage. But still, the same products and competition with other firms is a potential danger to its growth. When it will finally go public, we can comment on its progress and performance. Until then, things look good, but let's see if it maintains the current situation.