Facts to Know about Cloud Computing Technologies
3 min read
My clients often turn to me and ask exactly how they can increase their IT capacity, without spending huge amounts of money. I often refer them to companies that supply cloud-computing technology as a way to minimize costs, and expand their IT departments.
It is important to understand exactly how cloud-computing technology helps optimize the IT capacity for any business. It has the ability to quickly access, share or store data at a centralized location across Internet-connected devices. As cloud computing technology continues to increase in popularity, so too will the need for people to work in the industry.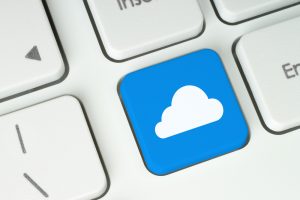 The Cloud Is Growing 
Cloud computing offers a unique way to increase capabilities and add capacity quickly and inexpensively, without the requirement to invest in any new infrastructure, license any new software, or train any new personnel. Because of cloud computing technology, companies have the ability to encompass pay-per-use or subscription-based cloud services that can extend the capacity of the existing IT department, if one exists.
Safe from Cyber Attack
Because most companies do not take proper action at safeguarding their critical and confidential data from cyber-attacks, using cloud-computing technology is an essential component to safeguarding important documents. While nothing is 100% guaranteed to be safe, using cloud computing technologies as a pay-per-use service ensures that the company has the most effective and dynamic safeguard protection in place.
The Cloud is Creating IT Jobs 
Studies indicate that by the year 2015, the increasing cloud computing technology use in corporate America will create nearly 14 million jobs, making it one of the fastest-growing sectors in the economy. People interested in becoming a part of this growing need should look into becoming database administrators, application programmers, web developers, application software developers, systems analysts, information system security specialists, network and data communication analysts and network systems administrators.
Millions of the People Are Using the Cloud
Oddly enough, the millions of people that are using the cloud are hardly aware of what is actually happening. A number of individuals using email accounts every day (some 425 million people) are using the power of the cloud to transfer information from their end, to the recipient. An additional 150 million individuals use Apple's iCloud, receiving nearly 50,000 app downloads every minute. Along with that, there are over 50 million people that use the cloud for storage including those that have a Dropbox account. These individuals are downloading or uploading over 300,000 files every minute.
I recognize the cloud computing is more than just a hot trend. So far, it has offered the easiest way to deploy applications, create instant IT resources, and allow the world to connect as a solid network. As a user, I always have instant access to pull my resources in from the cloud, safely and securely, whenever I require them.
Author Bio: Deney serves as CEO for Nordisk Systems, Inc.  As one of the premiere cloud computing solutions providers, Nordisk Systems is the only local IBM Premier Business Partner based in the Pacific Northwest, specialized in all IT solutions including HIMSS services in oregon, cloud computing services, servers manged service, storage and virtualization.