How Schools can Save Money By Using Cloud
4 min read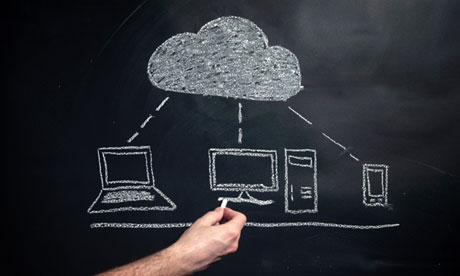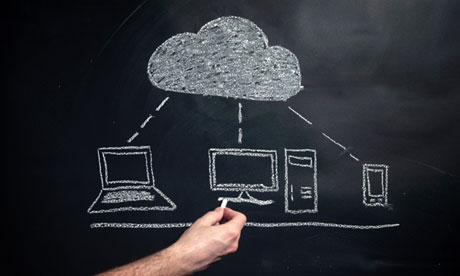 Besides staffing costs, ICT signifies one of the main fundamentals of a school's resources; hence, a portion of investment allocated on equipment and software, has to be analyzed from time to time.
However with the technology, growing continually and playing a vital role equally in our society, the main idea behind that is to deliver investment without having detrimental effects on education system in order to avoid the shortcomings in world that exists outside the boundaries of school.
One of the solutions is open source software programs, diverging from proprietorial systems in which customers have to purchase a license. Pool Academy in Cornwall is following the same procedure, resulting in the relocation of its four of six servers to the free CentOS Linux platforms. However, as Windows still hold the same significance for users, it ensures that they are familiar with the system they will use in the practical world.
According to Phil Jones, school's ICT manager, this modification is cutting back  licensing cost of approximately £3,000 per year. Conversely, this was not the main goal to be achieved. Instead of one particular system that fits all, opting open source means the school has the tendency to adapt it to its own requirements.
Choosing a system that does not have an endorsement from a multinational organization could have been a risk, but users around the globe make sure that there is a technical support accessible via online forums. One of the schools has also opted open source for VLE, virtual learning environment, currently running through Moodle. Furthermore, it allows the formation of a modified system, additionally saving up to thousands, according to Jones. Adaptations of Pool comprise of a reward system, where instructors can use mobile bar code scanners to keep a track of high-quality work or performance.
In accordance with Paul Hynes, vice principal of the George Spencer Academy in Stapleford, Nottinghamshire, open software course is one of the ways to save a certain amount of money on ICT.  Hynes, a consultant with the SSAT i.e. Specialist Schools and Academies Trust, designed a project known as 'Save me a million', which guaranteed to help schools do that in the span of three years. Ideas comprised of reducing the printing costs by 20% via switching fonts and purchasing better deals on broadband to changing cloud-base servers resulting in a significant decrease in the electricity bills. One of the schools in Bristol, St Ursula's Primary Academy, has completely switched to cloud-based system, but this was only achievable with a lot of technical support involved that is unfortunately out of reach for most of the school, as mentioned by Hynes.
St Edmund Arrowsmith Catholic High in Wigan has been shifting to a thin client solution, where base units along with the banks of serves are substituted by a virtual desktop, in order to save money. In a thin client approach, all of the processing takes place at the server instead of the students' device. For instance; flat screen monitor, whereas base units have a life span no more than three or at max four years.
It also helps in the reduction of the replacement costs, leading to avoidance of the hassle of going through procurement process from time to time. It also means that learners can work at home in the same manner as they would in the school.
Over a period of 10 years, when the school might have expected to swap its base units at least twice every year, savings at St Edmund Arrowsmith could be quarter of a million pounds. However, school is still working to solve some issues, for instance computers occasionally freezing when new programs are installed, but according to Dumican, it's worth it.
Notre Dame High in Sheffield has also adopted open source, where it is used for management systems as well as emails along with the school's VLE, on Moodle. As stated by Paul Haigh, director of the Hallam Teaching School Alliance at Notre Dame, one of the benefits of open source is its flexibility, only appealing if the school has the relevant technical support. Ironically, schools that tend to take most of the benefit from the savings are also the least likely ones to have the relevant expertise required to move away from propreitorial systems.
Amendment in the educational system, for example, the introduction and development of federations, chains of academy and group of head teachers working collectively, may resolve this issue in the near future, but in the mean time, the advantage of the external support coming from the propreitorial system may overshadow the savings of the software at no cost.
Those schools which are reluctant to move to open source, controlling the collective buying power could be an alternative. According to Joyce Martin, director of JCS Online Resources, discounts on resources of educational system can be gained as much as up to 80 per cent by bargaining with the publishers on behalf of schools. The more the participants in the form of schools, the greater would be the discount offered. There is also a possible drawback awaiting schools that depend on adapting free software to their needs.