In Clouds, What Do You Prefer: Private vs. Public or Security vs. Transparency?
2 min read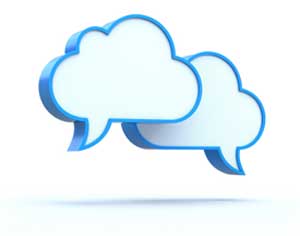 As for now, security concerns have kept organizations restricted to private cloud setups, however, Verizon's VP for sales believes that in order for businesses to shift into the cloud, transparency is more important than security. A recent study by experts showed that though private clouds are ruling today, the future lies with hybrid cloud models, and enterprises will most likely favor hybrid clouds over private or public cloud setups.
There has always been a great debate whether businesses planning to move on the cloud should go for public clouds, private clouds or hybrid clouds. The business preferences in choosing a cloud are mainly dependent on their business needs and expectations from the cloud setup. Apart from technology services and enhanced business processes, significant factors like data security, privacy, and control over data have also impacted enterprise decisions. Gavan Egan at Verizon Terremark Europe said that though security is second to transparency in cloud deployments, it still is important for businesses opting clouds in pursuit of superior IT dexterity and flexibility for their business challenges.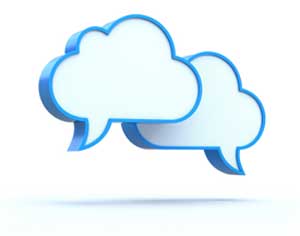 He explained that for businesses  moving on the cloud, their IT departments need to make sure the deployed cloud infrastructure complies with their organization's external and internal regulations. They must also prove the conformity between the cloud and their firm's policies to auditors and regulators.
Egan further added that aiding customers with problems of data organization, risk management and regulatory compliance is a part of Verizon's cloud business strategy. "Verizon, for example, can draw threat intelligence from our annual data breach report and our ability to monitor threats as 70% of all internet exchanges cross our IP backbone infrastructure," he said.
In another news on cloud technology, a recent study by experts revealed that private cloud setups will slowly and gradually be replaced with hybrid cloud setups. The study was conducted by Palmer Research through emails sent to IT experts and directors in the QuinStreet Enterprise database.
As per the study, enterprises especially running on legacy systems and aiming to switch to cloud setups are likely to do it iteratively, by outsourcing services which they previously had "in-house". The switch to public clouds is beneficial to share the load as well as to save money and employee's time. Thus hybrid cloud setups where enterprises will be using both private and public clouds in a combination are most suitable.
The study also mentioned that since most of the apps used by users for online payment and signups run on public clouds like Amazon, Microsoft and Rackspace, replacement of cloud services seems logical.
Besides the news about futuristic cloud structures, the study has also accepted that presently, private cloud deployments are more preferred by large enterprises. 65 per cent of the respondents said that they either use a private cloud or are planning to deploy it because of the security concerns. Private cloud enables organizations to make use of cloud technology, without disclosing their standards, used procedures, data and application.