Ingram Micro Cloud Summit 2014 Will Focus On 'Rise Above' Theme
3 min read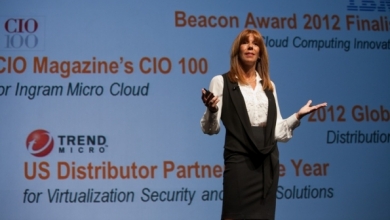 Ingram Micro's three-day Cloud Summit 2014 will start tomorrow in Florida. In this conference, the cloud service provider along with its channel partners will communicate the latest innovations to its business cloud service. The organizing body of the event will also be making certain announcements that have already been disclosed through its press room.
Ingram Micro Cloud Summit 2014
The event is recognized as the global IT channel's largest dedicated cloud services event in the world and will take place in Hollywood from April 7 – 9. The planners of the conference opened registrations in February. Reportedly, more than 1000 attendees will join the show. Major stakeholders that will be present on the occasion are cloud service providers and resellers, top cloud solution providers and cloud vendors/innovators.
Most importantly, the organizing authorities made 'Rise Above' as the central theme of the event. There are certain reasons behind this theme; it's Ingram Micro's intention to take its cloud business worldwide and introduce new and innovative solutions to its business cloud.
Taking Business Cloud Worldwide
Last month, the company clearly stated that it is all set to carry its operations on a global level. The service provider has been serving the business markets of North America for quite a time and is well capable of performing across the geographic boundaries. The announcement was not at all surprising for the people with some cloud awareness, as the company has recently been making efforts to expand its reach to farther markets. For instance, Ingram acquired Canada-based SoftCom, a group of global hosting brands.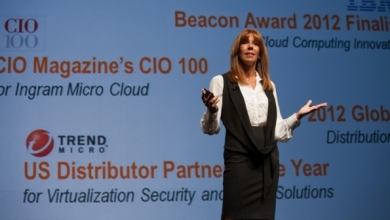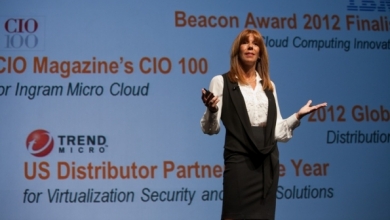 Ingram Micro is aware of the challenges it may face, while competing the global cloud leaders. The definite roadmap shows that the company will be aiming for a handsome market share by bringing new and innovative business solutions on their cloud infrastructure.
Announcing New Business Solutions
Currently, Ingram Micro's online marketplace features more than 200 solutions and 70 vendors. While the company goes global, it will also be augmenting its features and services to penetrate in the new markets. Many of these new features will be introduced on April 08 at Ingram Micro Cloud Summit 2014. As Ingram is world's largest wholesale technology products distributor, it has alliances with some of the most accomplished technological entities of the world. The service provider can easily mobilize its strategic partners to come up with ground-breaking solutions to gain a competitive advantage.
Giving Cloud an Appropriate Weight
Ingram Micro has been emphasizing on IT products distribution around the world as its main area of operations. However, the American service provider has now realized the significance of online marketplaces and how they can cut off the revenues from physical IT infrastructure. This has resulted in a slight shift of focus from 'Physical IT' to 'Virtual IT'. In the coming months, their major devotions will be along Ingram Micro Cloud.
The event starts tomorrow at Hollywood, where attendees will participate in business development sessions based on sales, marketing, operations, financing and cloud-driven solutions. We can put our focus on this event and its outcomes to know the future projections of global cloud industry.