Legal Aspects of Privacy regarding Cloud Computing
2 min read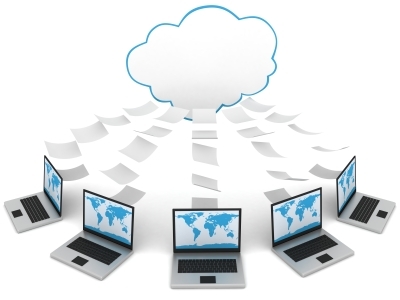 There are almost no laws for cloud computing as legislatures are usually way behind engineering works and technologies.  The propositions for the laws of cloud computing never face the proceedings as there are no lawmakers for this. But the fact is that most of the companies worldwide are turning their business and technology to the cloud computing for its benefits which creates the need of making laws to highlight the legal facets of the cloud computing. Thus the society needs the legal features for the cloud computing for its better implementation.
Cloud computing hold two legal issues. One is 'access to data' and other is 'jurisdiction of data'.
There are many legal implications when the companies provide the data of the users to law enforcement agencies without giving any notice to the users. The law making agencies can only access your data saved on the cloud server if they get a warrant against you. There are blames on the companies like Microsoft , Google and Yahoo that they handed the personal data of the users over to the Chinese Government. So the users are concerned about the safety of their cloud data as well which may also face such transfers to the companies, sites, governments and law enforcement agencies.
Mark Radcliff, who is a senior associate at DLA Piper, said in a dialogue with The Christian Science Monitor,
"Law enforcement can subpoena the service, but it depends on their contractual obligation."
He is of the opinion that the cloud service providers have their legal contracts and the users agree to those after which the law enforcement agencies cannot command the providers to make a difference in their acts. So the contract has to be evaluated completely and carefully before you agree to that contract as you use their service.
The second issue of the cloud computing is the jurisdiction and authority of the data. Different areas in the world have different rules and commands so the data stocked up on servers has to meet the terms of the laws of the area. Most Asian governments have rights to obtain the data of the users and block the content they want to. On the other hand, more privacy is ensured to the Europeans and Americans.
You must know about the location of the internet server where your data is stored and the thing to do is to know the laws of this location regarding your privacy and follow the exact rules that are valid in that location.
Normal users do not think much when they store their data on applications like Dropbox or SkyDrive. They have to get a legal counsel to have a look at the legal implications of their cloud service.