RealPlayer Cloud Made Available For Global Users
2 min read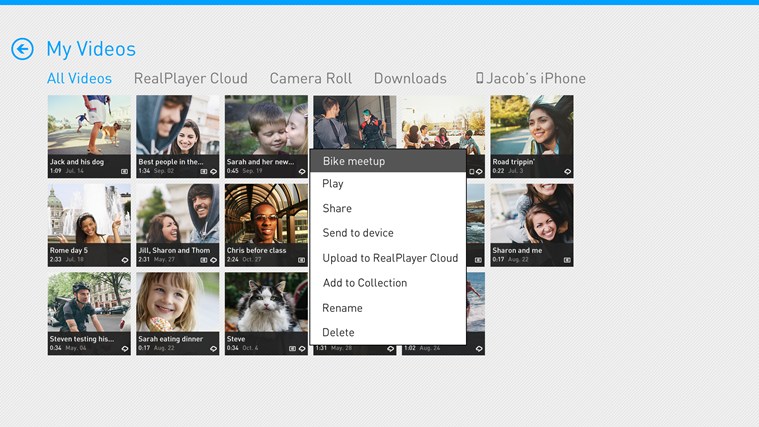 RealNetworks has made RealPlayer Cloud app available in all parts of the world, allowing users to conveniently share and watch videos. As per the company's claims, the app works equally well on various devices such as Android, iOS, Windows 8 Modern UI, Roku, Chromecast and Kindle Fire.
2 GB of free storage space has been offered to all users, while the storage capacity can be enhanced through various subscription plans that start from $4.99 per month for 25 GB data storage limit. Detailed pricing information can be found on the RealPlayer website.
To strengthen the company's claims that the app is now a global product, it has already been made available in French, English, Spanish and German, while some other languages like Japanese, Italian, Portuguese and Korean will also be covered soon.
The RealPlayer Cloud was initially introduced in September last year but it was limited only to the US and Canadian markets where the app has exceeded 500,000 active users since then, which shows future technology trends, with increasing number of people favoring cloud technology to save their data.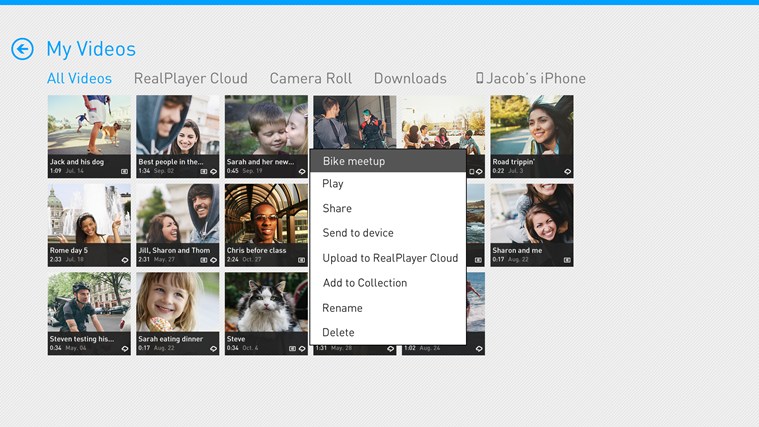 The founder and interim Chief Executive Officer (CEO) of RealNetworks, Rob Glaser is delighted to bring the app for worldwide consumers and is extremely happy with the response RealPlayer Cloud has received so far, believing that the demand for this app will only grow in the coming months.
Thanks to the increasing use of smartphones over the last few years, millions of people around the globe regularly record videos and save them in their devices. However, the videos are saved in different formats and they are mostly not compatible with other devices. Converting videos from one format to the other has been a great hassle for smartphone users in recent times.
In order to counter this problem, the RealPlayer Cloud supports many video formats such as FLV, MKV, WMV, XVID, DIVX, MOV, AVI and MP4.
RealPlayer service reformates each and every video in the cloud, making the videos viewable in multiple devices, which is definitely one of the major reasons behind the increasing popularity of RealPlayer Cloud. With this service, same video can be viewed on different devices like iPhone, iPad, Android and even on Television through Chromecast.
While making the app accessible globally, several new features have also been added to the RealPlayer Cloud. One of the most attractive features is that users are encouraged to refer their friends to the service and both, the user and the referral, will get an additional 1 GB of storage capacity as an incentive. The iOS users are also allowed to share links through iMessage or SMS messaging.
The RealPlayer Cloud app is available for free at the App Store.
There have been some question marks on RealPlayer's services in the recent past but the introduction of RealPlayer Cloud at the global level should go a long way in reestablishing itself as one of the market leaders in the field of mobile videos.