Session Track Topics for Cloud, Cybersecurity And Mobile Government Announced
3 min read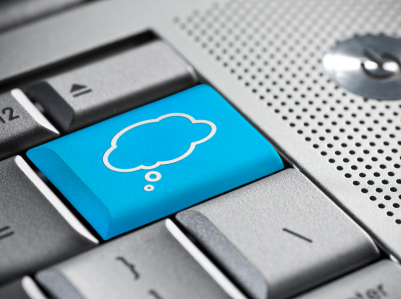 Three conference events under the topics of Cloud and Virtualization, Cybersecurity and Mobile Government are taking place from 22nd to 23rd October, 2012 at the Grand Hyatt, Washington D.C. The three events will offer complete educational opportunities to both industry and government at the same time.
"These three conferences will address the most pressing issues affecting the government technology market today, with an eye on tomorrow," said Daniel McKinnon, Vice President, Government Events, 1105 Media, Inc. "Topics ranging from OMB's Digital Strategy and the future of mobile-friendly government, to the cyber threat landscape, to the 'Cloud First' policy and security mandates of FedRAMP, will be discussed in one location. The sessions at these events will help enable the sharing of critical information and best practices across government."
A platform for displaying innovation and verified methods of how to safely migrate to and constructing the infrastructure of cloud computing will be provided in the Cloud & Virtualization Conference. Its track sessions include:
Acquiring and Planning Cloud Solutions
Policy guidance will be included in these sessions that will brief various case studies on top cloud computing practices, including requirements definitions, sourcing options, market research on technology and implementation planning such as procurement, migration and budgeting.
Implementation Insights
Working examples of Government uses Software as a Service (SaaS), Infrastructure as a Service (IaaS) and Platform as a Service (PaaS) will be highlighted along with an emphasis on function of government program and contracting offices, technology providers and system integrators.
Essential protective security solutions from both the technical execution perspective and the executive program will be highlighted in the Cybersecurity Conference. Its track sessions include:
Strategy and Communication Regarding Cybersecurity Programs
The strategy and communication required to put together management teams and information analysts will be focused in this track. Compliance rules need precise prioritization and practical data. The migration from paperwork focused model to prioritized fulfillment methods is very tough and this challenge will be addressed here, as well as the worth of policy making to assist in preventing security violation incidents.
Tactics, Technologies and Tools For Incident Prevention and Response
In these track sessions, information on such tools and data will be provided that are required to maintain the metrics to expand the interaction among the executive and practical levels of an organization..
Considerations and chances of implementation of secure mobile apps and programs will be investigated in the Mobile Government Conference. Its track sessions include:
Serving the Mobile Citizen
This will provide an opportunity to know how agencies are reacting to mobile demand and facing the day-to-day challenges involved. Moreover, the focus will also be on the fundamentals of implementation of mobile government from a citizen services perspective, along with addressing the responsibility of the Digital Services Manager.
Enterprise Mobility Solutions
Its center of attention shall be the improvement in efficient use of mobile technology, at the same time, cutting costs to the government workforce. Mobile device management (MDM), app security and legal policies of issues such as BYOD shall also come under discussion. Various applications which help the working units to perform their jobs better will also be a part of this session.