Understanding SEO for Bing
3 min read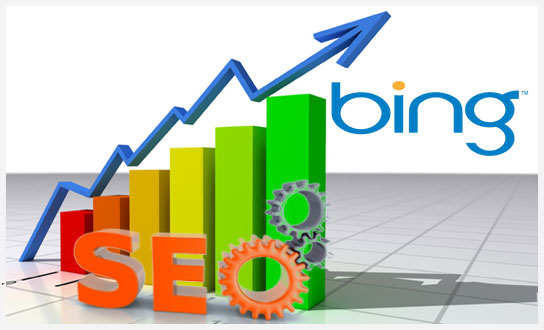 There are some differences between Google and Bing, especially on how they rank websites. For website owners and SEO professionals, the most important thhing is to find ways to rank higher on both search engine platforms. Users typically use Google, but many websites are getting decent traffic from Bing as well. This is particularly true if you manage to rank high in Bing, which can be easier to do, due to less intense competition. Compared to Google, Bing rewards audio, video, pictures and animation more. In comparison, Google emphasizes on text-based content and descriptions for images and videos. It means that, for websites that contain more images and videos; they may have better results in Bing.
Bing has less emphasis on backlinks and Google seems to have more comprehensive focus at deciphering the purpose of a webpage. In order to determine the context of a webpage, Bing focus more on direct keywords. It means that there should be a definite amount of relevant keywords. Bing also focuses more on internal backlinks, especially if they have relevant anchor text. However, Bing appreciates it when we have fewer high quality external backlinks, than many low quality ones. It is clear that Bing has less reliance on backlinks compared to Google and it seems to be affected more by social media. As an example, we may get higher rank if we focus on Google+ usage. Facebook, Twitter and YouTube can also have significant influences if we want to rank higher in Bing.
People may argue that Bing's algorithm is less mature than Google's, but we could still take advantage of the differences. It also appears that Bing prioritizes on the content located at the top of the webpage, before assessment is made. It means that essential keywords should be placed at the top of the webpage. If our webpage is exceptionally long, it is possible that not all of it will be indexed. Just like any standard SEO effort, we should make sure that we have at least one backlink with significant value and authority.  Other than having good external backlinks, we should also focus more on internal linking. However, we should make sure not to overdo it. Excessive internal linking can be seen as a spammy attempt to fool search engine algorithm.
With proper and right strategy, we should make sure that we have high ranks on both search engines.  Regardless of our focus, we should make sure that we have relevant and high quality content. It is important that we are able to avoid duplicate content. We should avoid spammy backlinks that have poor quality. If we do this, there could be an increase in CTR and reduction in bounce rate. People will be more eager to read our content and this is a good thing. Yahoo and Bing have more similar algorithms, so if we focus on Bing, we should also have good rank with Yahoo. Even so, Google is still king and it needs to become our main focus.