A Transformation in The Role of CFO With the Emergence of Cloud Technology
3 min read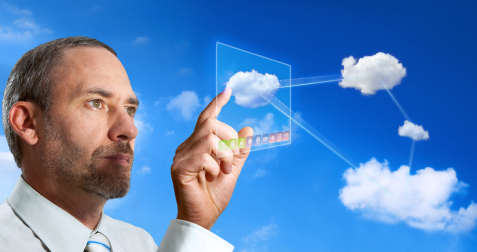 Vanson Bourne and Google have conducted a survey on the senior financial officers in UK to explore the role of the CFO (Chief Financial Officer) in the IT industry after the emergence of the Cloud Technology, and according to the survey the role of the CFO is only going to enhance for the purchase and the management of various services related to IT in an organization.
The research was based on large organizations functional in UK, and focused on the expected increase in the role of the CFOs in the era of cloud computing technology. For this purpose, 100 of the senior decision making individuals, carrying out the financial functions of an organization, were taken into account.
The results of the survey indicate that about 93% of these decision makers were of the view that the cloud computing will add to the company`s success rate within the next few months, however about two-thirds of them specified that the role of the IT department will also increase as an important corporate strategy to suit the needs of the changing circumstances. Also, about 69% of these decision makers believed that cloud computing will lead towards innovation in the IT services.
The survey declared that cloud computing is becoming significant for the large organizations and about 68% of those interviewed indicated that their companies have either incorporated cloud computing in the organization or intend on doing so in the future.
Also, most people interviewed were found to believe that cloud computing has other added advantages including a decrease in IT spending (47 %), decrease in IT maintenance expenditures (44%) and an improved efficiency rate (34%). 64% of those surveyed also declared that cloud computing is also more favorable as compared to the traditional outsourcing.
Thomas Davies, the head of Google Enterprise of UK and Ireland says:
"To date, enterprise cloud adoption has been largely driven by the IT function. However, today we see ourselves having more discussions with CFOs, COOs and CEOs and it is not hard to see why. The benefits of cloud computing go far beyond the obvious cost savings on software and reducing the burden of maintenance.
"The strategically significant role it can play within an organisation in terms of driving innovation and productivity is making it an increasingly attractive option for businesses that want to remain competitive and agile. The fact that 93% of surveyed CFOs believed that cloud computing would be important to the success of their company in the next year to 18 months underlines that the board has woken up to the benefits of the cloud."
An example of a CFO with an increased role for the IT services is Julien Onillon, the CFO of Aperam. This company was committed to utilize Google Apps for all the workers and Onillion was overseeing the changing trend. He comments;
"As part of our Leadership Journey, this move allows us to make significant savings in our IT budgets."
This company aims at increasing the management benefits of up to $350 million USD from 2011 till 2013 depending on the cost analysis and investments of the company. Onillion further indicates,
"We see this switch to an advanced, collaborative online solution as a testimony to the company's values of leadership, ingenuity and agility. We are looking forward to reaping not just cost savings, but also strong organizational benefits from this solution."