11 Tips for Effective Cloud Computing Acceptance
3 min read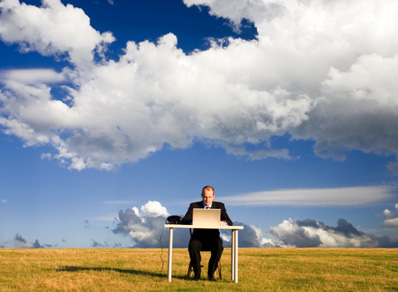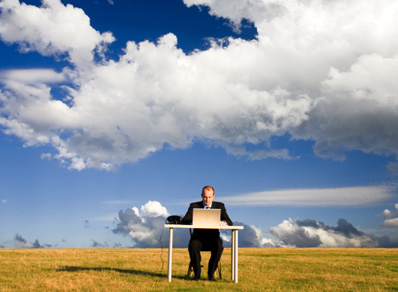 Cloud adoption can turn out to be a risky business due to different issues. There should be a perfect sync between the corporate strategy, information, vendor lock-in, teamwork, safety, licensing and other crucial areas to make it work for your organization. Following are a few tips that can turn out to be highly beneficial for your organization with regard to cloud computing.
1.      Cloud Computing is Essential for Enterprises
The "new normal" requires a lot of innovation and efficiency in terms of costs, resources and other restraints. Anyone who fails to fill the gap between budgets and innovation will not be able to succeed. Thus, cloud computing is a necessity rather than an option these days.
2.      Syncing Business and IT
You have to be highly decisive about which applications to acquire and which not to, thus it is very important to design effective business strategies beforehand to comply them with the IT department of the business.
3.      Cloud Computing not to be Considered Solely for Cost Reduction
Cost reduction is not always possible with cloud computing, in fact the budget may increase over the period. But it must be kept in mind that with innovation and enhanced business opportunities, the revenues generated will be higher. Those investing in cloud computing should keep flexibility rather than costs in their minds.
4.      Cloud Computing, Not a Result rather part of the Process
Cloud computing allows an enterprise to explore new business ventures but this will not be the case if there is no effective business strategy to fulfill the goals. Cloud computing alone can`t deliver the expected result.
5.      Discarding the Monolith
With the new cloud computing, you will not have to pick and choose a particular application. In fact, you can choose a combination of many different clouds or you can even create your own clouds for that matter.
6.      Cloud Computing not an Alternate to Outsourcing
Cloud computing will generate more opportunities for businesses, however the need for traditional outsourcing will still be there to adapt to the changing needs of the time.
7.      Cloud Computing Security
Though, it is merely a myth that cloud computing is not secure enough, but you will still have to put an effort to make your network secure. You will always need to incorporate your own security measures as you can`t trust any other vendor.
8.      Managing the Business Services
You can`t rely on the cloud computing department to look after the business needs. You will have to look after the business services yourself as the customers look up to you and not the cloud professionals.
9.      Owning your SLA`s
Most of the cloud computing providers are reluctant to provide an SLA plan, thus you should have your own SLAs, and make sure that backup and recovery options are not neglected and your service monitoring is under your control.
10.  Dealing with Locking-in Issues
Look after your own business needs and the management actions to take control over your business. Locking-in can make you miss out on many opportunities, thus you should look for various clouding options.
11.  Retaining the preceding
You can`t change everything ranging from financial management to security and collaboration because of this new innovation. You need to retain some of the formerly used principals to be on the right track.
These tips must be considered seriously to adapt to the cloud computing technology smoothly.