Amazon Introduces Auto-Save for Cloud Drive Photos
2 min read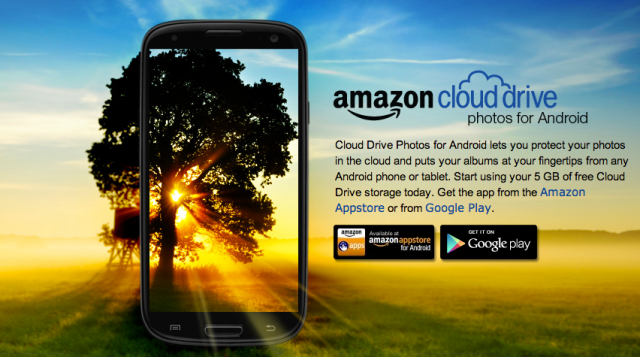 Cloud Drive Photos for Android app has been updated by Amazon with a latest feature which enables users to transfers photos from their smartphone to Cloud Drive automatically.
According to Amazon the new feature is launched on huge public demand for automatic uploads and downloads. It also enables users to take photos directly from the application.
Users will also be able to upload or download multiple files at a single time as well as delete multiple files simultaneously. The new feature also enables users to cancel, pause or resume file downloads and uploads, liberating them from the hassle of selecting files again and again. It offers a unique storage monitoring system that notifies users regarding the usage of their storage space.
Cloud Drive Photos for Android app enables users to take pictures with their device and store them in the Amazon cloud. Amazon provides the initial 5GB of storage without any charge and users can always acquire additional storage by paying a very small amount.
The data uploaded on the cloud can be accessed by multiple devices, connected to the web. The application can be downloaded from Google Play and Amazon Appstore.
This week has brought some more good news for mobile app developers. The Web giant has declared that it will be providing Adobe AIR native extensions free of cost to be used with in-app purchasing.
Mobile game developers, who employ Adobe Tools, can benefit from these new extensions to add GameCirlce for leaderboards, whispersync for games and accomplishments. The latest AIR extensions are accessible as a section of Amazon mobile App SDK. AIR is compulsory for using the new extensions.