Australia The Cloud Computing Hub
2 min read
Australia has been awarded the title of the country that is using cloud computing in almost every walk of life. According to IDC report titled, "Australia Cloud services 2013-2017 forecast and Analysis" an impressive 86% of Australian organizations are right now utilizing one aspect or another of cloud computing. This is a huge increase of 71% from last year, the report declared. A crucial part of the report is consistent of a fair bit of future predictions which shouldn't come as a surprise to anyone. In the report, IDC has foretold phenomenal growth for Australian public cloud services, which are predicted to swell to an unprecedented A$2,671.9 million (£1,631m) by 2017. This equates to a compound annual growth of 24.7% for the five year duration. If the predictive analysis overlooks the numbers depicted in the report, it is still pretty impressive.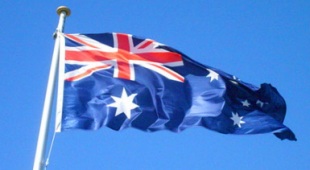 Raj Mudaliar, who is the senior analyst of IDC Australia cloud services, declared that cloud utilization is business as usual. He further added, by 2015 cloud will be a thing of the norm and will be treated like another delivery model for a host of "as-a-service" offerings that are rooted in the infrastructure as a platform as service (PaaS) and software as service (SaaS). But perhaps the most interesting aspect of the research stemmed from enterprise side which states that business unit is most likely to give the final go.
This again gives credence to the importance of imparting technical knowledge to the upper hierarchy of any organization or even the rise of CTO in making business decisions. A report published in the earlier half of this week unveiled the fact how only in three higher-ups perceived knowhow of prevalent cyber security threats as an indispensible tool for a boardroom job. A recent analysis report on Enterprise Apps Tech revealed how a CIO is getting pressurized to urge the company forward. Australia is fast earning a solid reputation for being the most cloud computing integrated country and for supporting internal technology in both government and business sectors. However, one shortcoming could be the Achilles heels for this transcendence i.e. connectivity.
Asia Cloud Computing Association (ACCA) conducted a survey and ranked Asia Pacific nations where Australia surprisingly got a mid-table score. Australia come in at seventh out of 14 countries and scored points because of factors like freedom of information and data privacy. However, it didn't fare very well when it comes to connectivity as it ranked in the bottom most along with New Zealand. The report highlighted the following primary objectives:
Expanding the horizon for cloud computing within government sectors: this will pave way for provision of highest level ICT services using the cloud infrastructure.
Promotion of cloud to not for profits consumers etc: point to remember here is that consumer side of utilizing cloud can be a daunting task, yet it will certainly play pivotal role in instilling confidence in cloud users from different walks of life.