BPM Software: Infinite Control Over Business Processes
3 min read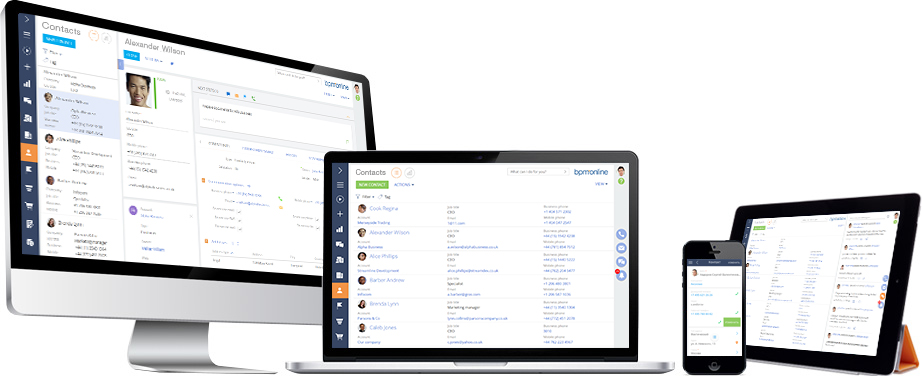 Every business developer knows how much it takes to optimize business processes and manage infrastructure, staff and work with customers at the same time. Luckily, BMP software has been created to perform many tasks for you, starting from data storage and finishing by real time analytics of performance and conversion rates. BPM programs serve as a magic bullet for entrepreneurs optimizing most business processes. Besides, they are not resource-hungry and are quite affordable for small- and middle-scale companies as well as industry leaders.
What is BPM software?
BPM tools are programs that help to perform, control and optimize various business processes: transactions, real time analytics, content storage and delivery, reports, etc. Once software is installed on employees' devices, an integrated system keeps tabs on every process taking place in real time. The information is instantly processed and shared between users, which allows for organizing and developing business effectively.
What is BPM Used For?
Instruments for business process management perform a lot of crucial functions:
Management of tasks of different priority.
Real-time analytics of processes, tasks and performance.
Tracking of task completion and workload distribution.
Social interaction across users, processes and systems.
BPM software is also enabled with skill-based routing and makes sure that workers get the appropriate tasks.
Storage and delivery of content connected with the business.
Business process management software makes business processes transparent and ensures efficiency of interaction. Every business is unique, and BPM solutions can be perfectly customized and tailored for every organization, which makes them a real must-have.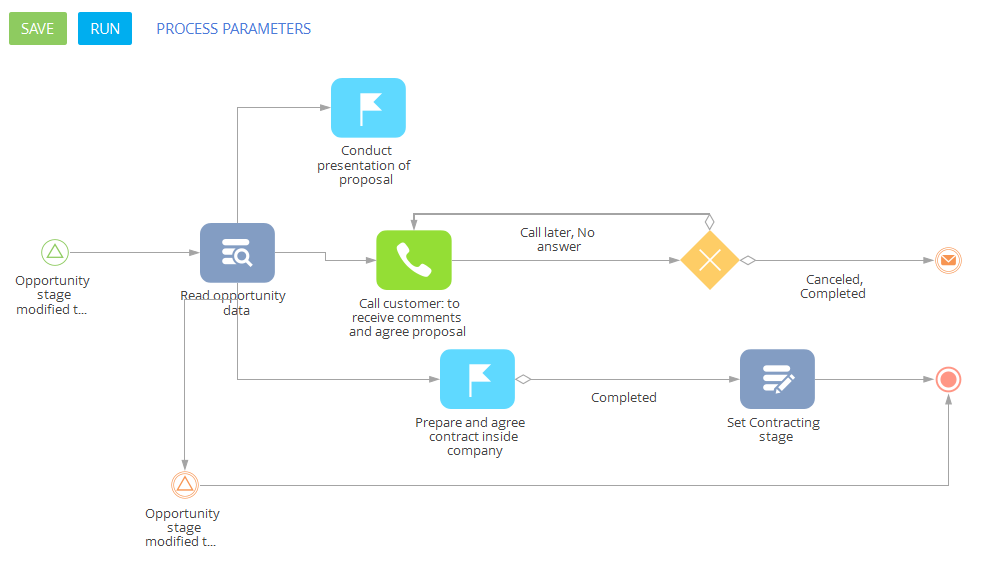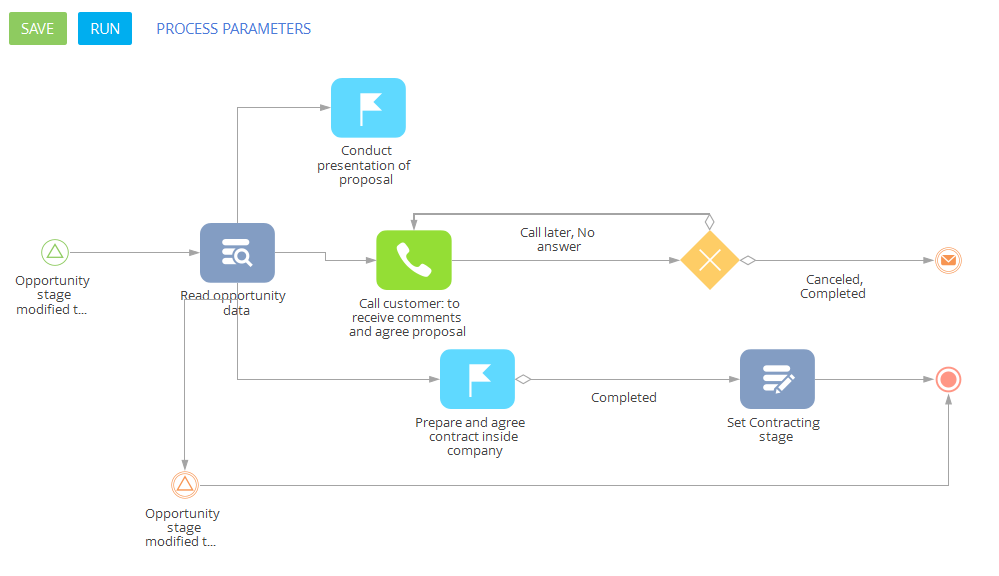 Advantages of BPM
The main reason to introduce a BPM system to your business is automation of processes that can replace costly technical and administrational staff, which is at your disposal around the clock. Such software is used by thousands of organizations around the world thanks to the following advantages:
BPM software is the most cost-effective solution that does not require too many resources and efforts to be implemented and maintained.
The tools continuously analyze business processes and suggest ways for their optimization.
Software performs both history and real time analysis. Thanks to effective troubleshooting, bottlenecks and inefficiencies can be eliminated.
State-of-art technologies and software ensure 100% security of data and content stored.
Reporting ensures transparence of business operations and allows optimizing the infrastructure.
There is no need to hire additional staff to analyze your business, consult and suggest improvements – all that is performed by BPM software. Such solution is less costly and much less prone to mistakes. As a result, the 24/7 assistance is guaranteed.
Just like CRM systems, BPM performs hundreds of functions and keeps tabs on all operations taking place. The software offloads employees and entrepreneurs letting them to focus on other mission-critical tasks.
Does My Company Need BPM software?
Even small-scale organizations need tools for optimization, no matter what they specialize on. Theoretically, any organization may benefit from BPM software, be it a small local company, or a huge globally spread organization. BPM will perform the whole gamut of tasks ensuring the optimal workload.
Your enterprise may open up its potential with BPM software, too. It will automate, analyze and optimize business processes proving you with valuable metrics and recommendations. It will come in handy if:
Your staff is geographically spread and needs instant access to information.
The number of business processes taking place every day is pretty huge.
You need real time statistics about business processes provided and analyzed on the run.
You want to ensure absolute security of data of your customers, employees and business.
It's time to optimize expenses on staff and make the infrastructure more cost-effective.
Where to Get BPM Software?
Best-of-breed instruments are offered by bpm'online company on https://www.bpmonline.com/bpm-software. There you will find various tools for business management and solutions that will suit your company's demands. Need more info about BPM? Track the news and innovations on https://academy.bpmonline.com/.
Implement BPM by bpm'online to your business, and optimize it for better performance and success!