Cisco To Spend $1 Billion In The Next 2 Years To Penetrate In A Competitive Cloud Market
3 min read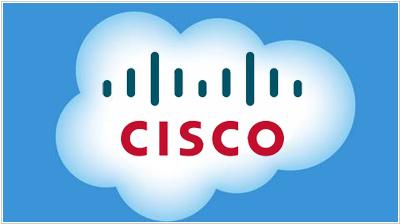 Cisco, a renowned brand of networking hardware, has shown its intentions to join extremely competitive cloud computing market and plans to offer cloud services to business clients in future. In order to pursue this goal, the technology giant will be spending $1 billion over the next 24 months.
In the recent past, many organizations around the world have shown the tendency of renting some of their IT operations, instead of buying and maintaining their own devices. Various technology vendors have capitalized on the situation, offering efficient cloud services.
Cisco's initiative is yet another proof how major technology firms are changing their strategies, understanding that cloud computing will play a massive role in the coming years.
The California-based company, however, will have to face a tough competition from Amazon, Microsoft and especially Google, which is presenting extremely cheap rates to personal as well as corporate users. Considering the reputation Cisco has earned in the last few years, I would not be surprised if it comes to the level of other major cloud service providers very quickly.
According to Cisco, the allocated budget will be spent in developing data centers that will manage the servers. There is also a strong likelihood that Cisco Cloud Services might also depend on computer rooms run by its partners.
By using these services, corporate customers would be able to perform tasks like allowing employees to access their work-related data from any machine with Internet access.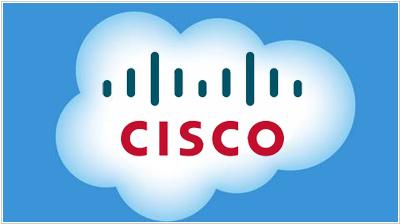 Rob Lloyd, the Cisco president of development and sales, is of the opinion that IT trends are changing at a brisk pace, with cloud computing playing the biggest role than ever, as it costs lower than traditional methods of data storage.
Technology analysts feel, Cisco may become a threat for Amazon; however, Lloyd has denied that his company is taking online retail leader as its competitor.
Amazon has played a massive role in helping people realize cloud tech's potential, with Amazon Web Services exceeding $3 billion in yearly revenue. The reports of Robert W. Baird & Co., a financial firm, show that Amazon Web Services have radically reduced the IT costs of its customers.
However, a vast majority of Amazon's customers are smaller or medium-sized companies not having good IT infrastructure and this is where Cisco can leave a huge impression on cloud market by targeting government agencies and major organizations, including banks, media houses and educational institutes. Such big companies usually bank on their own servers to store sensitive information, only outsourcing limited chores to cloud services.
I think Cisco will adopt other techniques than the ones already used by big tech companies, and one of the steps it is likely to take is to partner with major telecommunication companies, which will then sell its services as a package.
You might be aware of Cisco's recent decisions, aligning with Telstra, one of Australia's biggest telecom company, and Allstream Inc. of Canada, providing them cloud services.
Cisco is expected to discuss its intentions regarding cloud computing with its customers in a day or two.