Cloud Service Providers Compete to Capture The Cloud Market
3 min read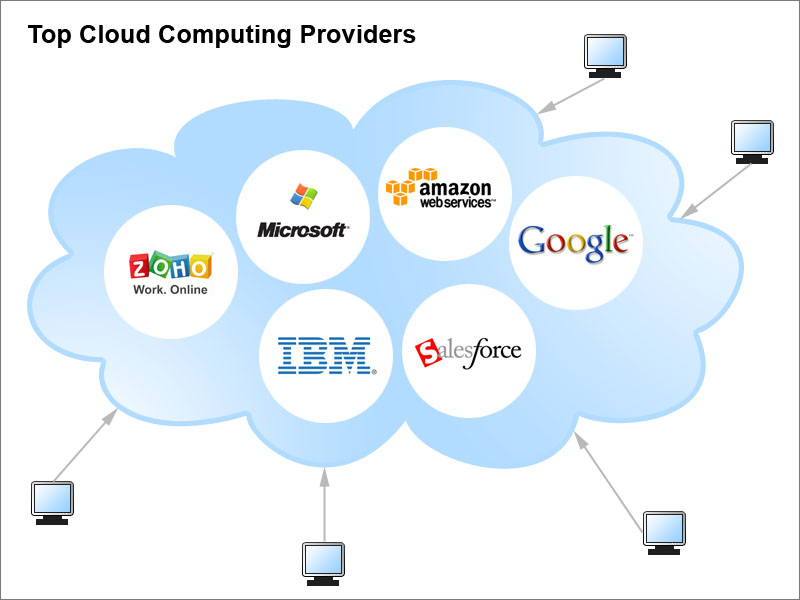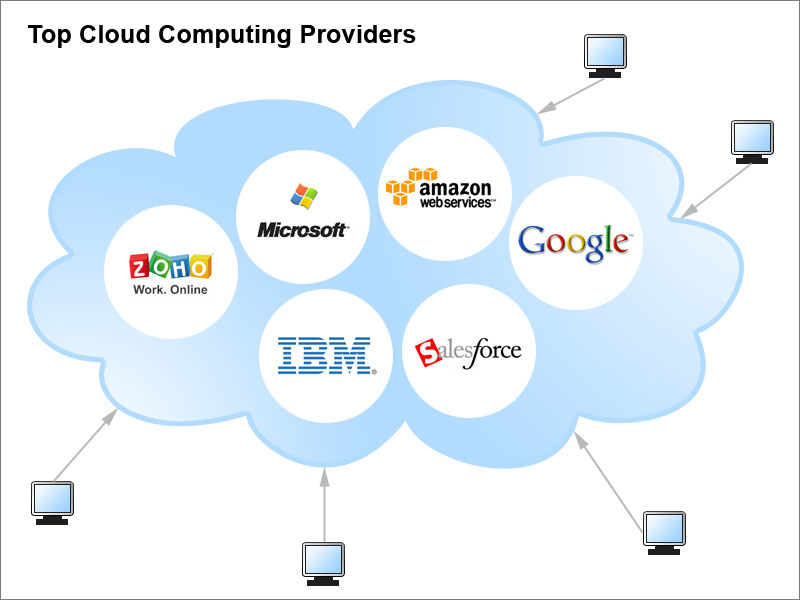 With the increased popularity of cloud computing solutions, many companies are offering cloud services to both business and individual clients. The services are used to run websites, web applications, gaming servers and so on and so forth. Since it has become a buzz word for today's world, many new companies have also started offering cloud hosting services for cloud based hosting and data storage solutions.
It is important to discuss here that three of the world's leading IT companies, Apple, Microsoft & Google have entered into the cloud market by launching their cloud products. This shows how fast this new technology is replacing all other IT solutions. Since all top companies are offering cloud solutions and competing in the area, it is a good time to get to know what they all are offering and see how they are competing to become the market leader.
Recently, Microsoft revealed its Office 2013 which installs SkyDrive as its default cloud-based file system. While talking to the press conference, Microsoft Representative Baller said, "We are taking bold steps at Microsoft," "The new, modern Office will deliver unparalleled productivity and flexibility for both consumers and business customers. It is a cloud service and will fully light-up when paired with Windows 8."
After installing this new office, SkyDrive appears in computer's list of favorite locations. The attraction of having the possibility of working, while moving from one device to another is quite appealing. The new office actually offers this feature to its customers. However, some traditional IT people say that a productivity app that runs locally isn't a cloud app. In addition, few also think it as cloud if the data is managed and stored in the clouds.
While looking at Dropbox, it is being observed that it has made easy for an individual user to sync files across multiple devices. Though these are merely features, but they are the ones that people really wanted, and are enough to motivate tens of millions of users to change behavior and move their files to the cloud. However, in spite of the fact that the users love the convenience, but a sense of unease that might encounter, while using cloud as it is causing hindrance in its way, in terms of security. Once the Dropbox team assures of keeping this risk turned down, it can be a better service provider.
Although Google Apps and Google Drive is one of the biggest tech giants in the IT industry, there are few concerns regarding its applications. Firstly, though the applications are enchanting for collaborative drafting, but they don't provide the ease of advanced work. Moreover, the shady integration between different components is another problem.
Box is also a running horse in the cloud race and is providing a strong collaborative environment for the uploaded files, has a better and convenient mobile support system and it combines well with other cloud platforms. It rather has a little edge over Google as it provides a more refined system which gives Box a prospect to become one of the leading companies' providing cloud solutions. Box can be a good value for money if an organization wants to get more in terms of security and data management with lesser cost as compared to others in the market.
Furthermore, during the last five years, Huddle has developed itself to a stage where it can be named alongside other leading companies in the industry. During this little span of time, the company has always come up with an improved function. It offers mobile support system with well-designed iPhone and iPad applications.
It is obvious that cloud-based solutions are capturing the market rapidly. The giants have entered in the market and few others like Box and Dropbox are in the midst of this world and will be among the big companies, in near future. Hence, it will be won by the companies that will help providing most of the IT solutions at a better cost and reliability, in terms of security.