Cloud Computing and The Growing Environmental Concerns
3 min read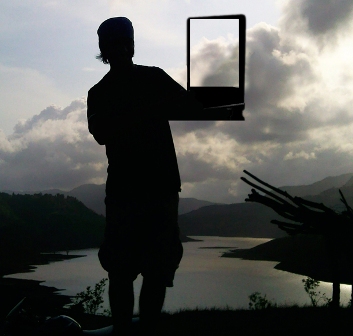 As more and more companies are entering into the world of cloud computing, concerns are being raised on the effects it has on the environment. Many discussions are being held in order to pressurize IT companies to make their systems environment-friendly. Such debates have let the organizations think of the ways of going green and explore new ways of working efficiently.
While using the cloud, companies need to look for the appropriate ways to keep an eye on their functions as well as find ways to reduce the environmental problems. A study conducted by tech giant Google shows that cloud-based email is more energy efficient than running email in-house. In fact, cloud computing services do help in reducing carbon emissions and energy uses.
Learning New IT Tools For Virtualization
Though the tasks are being processed by the cloud and all functions are carried out by a machine outside the company, they can not leave everything to be dealt by the host. It has to learn new tools to be careful of the virtual machine and must know the performance of the server. It is vital because it allows the users to utilize the space, more efficiently. This efficiency will reduce performance issues and help make the system better and effective.
It involves learning and adapting to new tools which incurs a certain cost. Though companies will be spending extra money while learning the new apparatus, it's important for them if they want to achieve the desired results.
Factors Affecting Cloud
It is a known fact that cloud computing offers its services at a lesser cost as compared to the traditional IT infrastructure. In addition, it also eliminates the hassle of taking care of IT equipments at organizational level. Rather, it also allows its users to have lesser equipments and get more results. However, there are certain other costs that force companies to pore extra money for finding ways for tracking the progress. Organizations need to ensure that their data is uninterrupted and safe, while performing any application and is being looked after well. Although there is no approved standard for cloud computing, but it is essential to set and adopt one.
Furthermore, a well-organized check on the usage of cloud services needs to be enhanced as every service is being paid for in cloud, and money can't be wasted for the services that are no longer required. All such services which have become redundant need to be washed-out..
Go Green
Apart from reducing the cost, the companies are also facing pressures to save nature by adopting such policies that are environmental-friendly and have lesser risks to nature. Not only it has become manifest from the internal level or at a small scale, but the governments are also emphasizing the companies to reduce their emissions.
In this regard, the Government of United Kingdom (UK) has already taken measures. They aim to reduce their CO2 emissions by 2020 and are pressurizing the companies to help ensure this mandate.
However, meeting to such terms has become difficult for the companies which have shifted their business to the cloud servers. Since the data centers are being operated at a different location; miles away from their place, assumptions regarding the energy consumption has become difficult. This situation forces the companies to make an extra effort to device ways for monitoring the energy usages, regardless of their location. Consequently, the companies have to find new ways of keeping an eye on their energy consumption by adopting new methodologies.