Cloud Technology Has Literally Transformed Business Operations
3 min read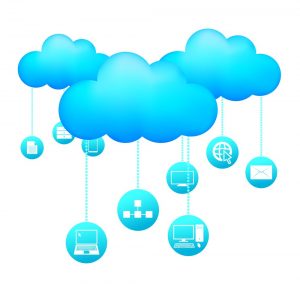 Businesses are making use of cloud services as an active platform to spread out their core systems. It provides unparalleled accessibility and flexibility. For example, customer's profile and behaviour data can be ideally placed on the clouds. The sales representative can have access to this frequently updated customer insight from anywhere. They will be able to make constant improvements according to the customer pulse.
Moreover, self-service websites are increasingly using cloud technology. Customers can easily view their order history, make transactions, and get to know about different offers and sales.
Life before Cloud Technology
Traditional business applications were very expensive and complicated. It required several kinds of software and hardware, and it needed expertise to operate them. You will require a whole IT team to install, configure, run, test, secure, and even update them.
With cloud technology, you remove the headaches of running software and hardware. It is the responsibility of your experienced cloud vendor. This shared substructure functions like a utility – You simply have to pay for the services you need, upgrades are spontaneous, and scaling up/down is highly adjustable.
For cloud based applications you just have to open the browser, log in, tailor the application, and start using it. Cost of using cloud technology is significantly less.
Businesses have gained a lot from Clouds for years
IT costs have reduced due to cloud vendors
Upfront capital investment for hardware and software licenses have been eliminated
Up-gradation and updates are regularly supplied by cloud vendors
Cloud services delivers vast space in scale
Back-up and recovery is relatively easier from clouds instead of storing on physical device
Cloud computing lets you pick those applications that are suitable to your business needs
Cloud services have allowed businesses to access data beyond time zone besides location. Only an internet connection is needed.
Cloud Computing early development phase
First phase – Businesses started to use cloud services as a data standby tool and for archiving files.
Second phase – They moved forward and started to apply it for less critical operations including web hosting, analysis, and development.
Final phase – Drastic changes have been seen in comparison to early phases. Today, demand for cloud computing has increased even among individual users.
Expectations from Cloud Technology in 2013
1. Mobile Cloud Computing 
Smartphone users are increasing significantly, which will also witness a boost in mobile website visitors. Smartphones have limited storing space, so to solve this data storage issue operators, developers and mobile users will adapt cloud computing.There will be specially designed applications, which will provide simple and quick access to data on their mobile phones. Several businesses have already accepted mobile cloud storage.
2. Better Speed and Bandwidth 
The main aim of cloud technology is to de-centralize your work environment and giving you vast freedom to work from anywhere and anytime. Relevant data can be accessed in minutes. In order to survive in future cloud computing, providers will have to offer reliable services, and also increase the speed and bandwidth.Google has already given a foretaste of high-speed data connection that will dominate the market.
3. Software Service Application (SaaS) 
With increase in the internet connection speed, in coming years we will observe more and more software launch their services using cloud services. For example, Adobe is allowing users around the world an access to all their applications without any compromise on the superiority of the final product.
4. Private Cloud Computing 
More and more businesses will opt for private cloud computing technology. The reason for this is that the end users will get a personalised and safe service at competitive rates.
The IT sector is rapidly creating a revolution in the market. Inter-connectivity of internet speed has highly increased. Now, the cloud technology will ascend to another level by making inter-connectivity a personal option instead of a social tool. It allows you to get access to your personal online data, whenever you desire. This will have an intense influence on how you use that data, as it even permits others to share the data.
Author's Bio:
James has written this article. He has written many posts on various technologies and entertainment related topics and TVCasino.co.uk is also a good source for information about advanced online entertainment.