Digital Signatures For The Digital Age Of Business
3 min read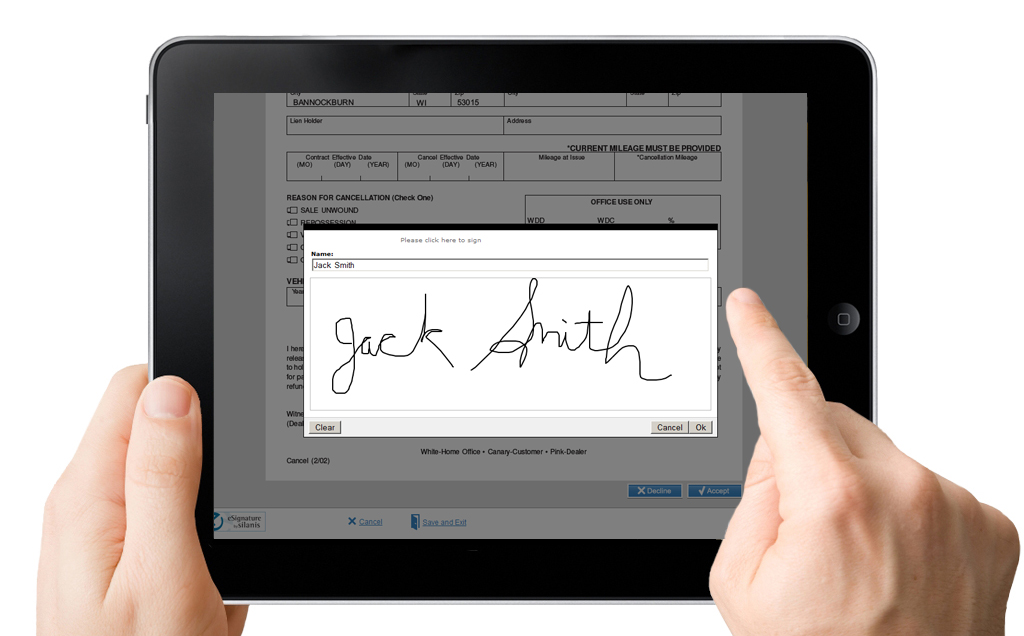 So many businesses are conducting business solely on the World Wide Web. Creating ways to sign contracts and agreements digitally is one way business technology is advancing. No longer does a business have to wait for a signature to approve a work order, or payment plan. E-signing is the business tool that no business should be without.
To Get Started E-signing
To get a feel of how E-signing works, we will use Silanis E-signLive. If searching for other E-sign there are many to choose. Each will have their own terms and restrictions. Be sure to read all information related to legalities and terms. The reason for choosing this particular digital signature product is that it offers a free account. Free trials and free options are great options to try before you buy.
From your computer, choose either PDF or RTF (Word). Begin by completing the sign up process. Confirm any information and you are ready to sign. Be sure your password is secure. This particular program uses E-sign Rooms for use with each contract or agreement you need to sign. Name the room so that you will know what contract or agreement that is stored.
Next most programs will require the document to be added. This works like uploading any other photo or document. Chose the "add document" option, click "browse" and locate the contract on your PC. Click to upload to your account. Once finished loading, click the name given to the E-sign room and your contract will be visible.
Now we have to add partner's signatures. Choose the "add signer" and enter the email address for the person who needs to sign. Repeat for additional signature requests.
Once the needed signatures are set up, return to the contract and choose "add signature." A box will appear to select the signer. Simply drag and drop to add signature requests. Once all the signers are added, choose the option to send the document.
An email will be sent to each chosen signer letting him or her know that a document is ready for him or her to sign. The signer will click the document to view the contract. On the contract, they will see a yellow note to add signature. Click and follow the directions to digitally sign the contract.
Once everyone has signed, you will get a notice that the contract is signed and ready to print and save.
That is literally all there is to it. There are a few steps, but it surprisingly is a very fast process. No more do businesses have to take time out to sign important documents for business. Using the latest technology, contracts and agreements can be signed on the fly, in minutes, anytime, anywhere.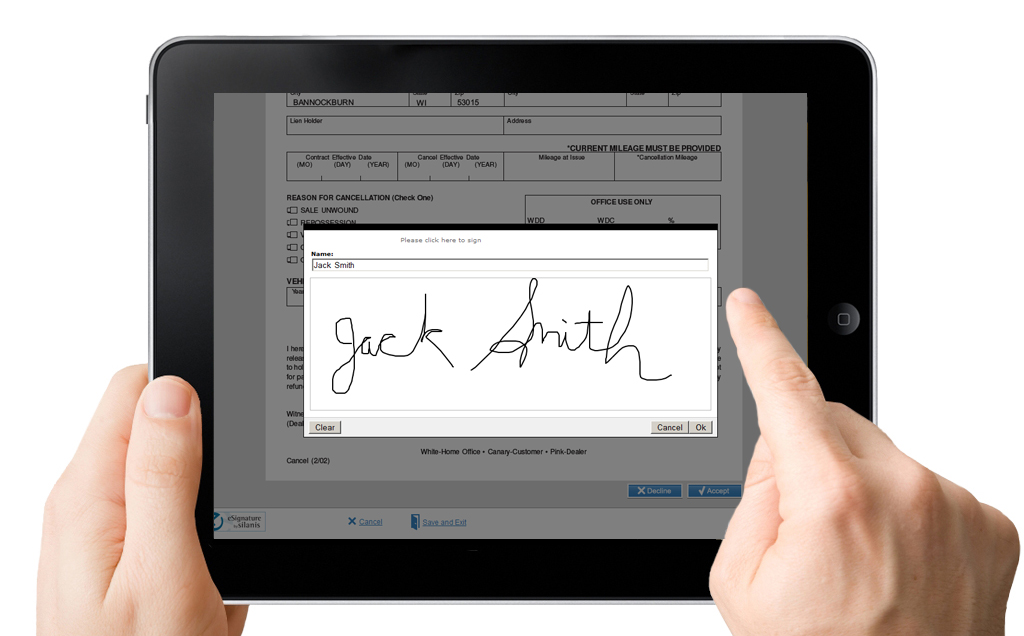 Important Points
It should be understood; E-signing does not work if the signer does not have an email address or access to the web. Most digital signature services offer creation of signatures using a mouse, but written signature is not required. The contract may not be edited after all signatures are collected. Any edits must be complete before signing.
When looking at a digital signature service like Silanis, not the security of the site. Look at the web address and make sure it is secure. Read the privacy policy. Read all security documentation. No one wants their official digital signature to be floating around cyber space unprotected.
Digital Signature, Today's Business
As more business is conducted digitally, the need for faster ways keep business moving is growing. Utilizing digital signature software programs is a wave of the future. Contracts and agreements can be finalized in record time without losing a single moment. Digital signing has many uses. Urgent court documents can be signed and presented in minutes without having to continue a case, search warrants can be signed by a judge, on the spot. In addition, your business can get a new contract or purchase order, immediately, allowing your business to keep moving, without delays wait for signatures of approval.
If you do business in the digital age and you are not using digital signatures for your important documents, you may be losing business, and money. Getting contracts and agreements signed in minutes rather than days simply makes sense in today's business environment.