Getting Organized: Generating Website Conversions
3 min read
Your website was built to serve your business and do more than just occupy space in the digital world. How your site is designed and organized should be tailored to meet your goals and increase your company's success. When considering these issues, put yourself in your customer's shoes and look at your website from his or her perspective to improve its organization and generate more conversions.
Organizing Each Type of Site
Any web user will know that an e-commerce website won't be designed the same as a portfolio-driven small business website or, for that matter, an informational business website. Each one has its distinctions, yet each of these sites should be structured to allow easy conversions and help a business meet its goals. Consider these three basic schemes for website organization:
E-commerce:

A sales-driven site should showcase products and provide high-quality images with comprehensive product information. Policy and shipping information should be easy to find and the shopping platform must be easy to use. In this case, company information can be put on the backburner, whereas the must-have pages are those dedicated to featured products, sales or specials, contact information, policies, FAQ and "About Us" information.


Small Business:

This kind of site should offer comprehensive business information, provide complete contact information, list service pricing and utilize a form for quotes or orders. The must-have pages will be those on services, products, and "About Us" information. A small business hosting platform should also support portfolio or photo album pages that make it easy for customers to view inventory or services.


Informational:

Industry leaders and businesses looking to build a reputation for quality should focus on providing both free and for-pay information, which can include blogs, white papers, embedded videos and other media. This type of website will require a solid business web hosting service with ample server space to store many large files. The necessary pages will include a blog, a services page, contact information and "About Us," along with embedded social icons and media files for download.
Tips for Increasing Conversions on Each Site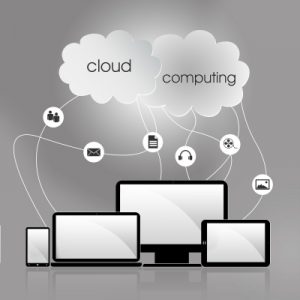 As with website design, there's no one perfect strategy for generating conversions. In order to best reach customers, tailor your conversion strategy to whichever category your website falls under.
For an e-commerce site focused on selling products, streamlining the buying process will naturally increase conversions. Powerful advanced search and filtering functions help customers find what they need and buy it. A clean and consistent navigation also improves the user experience to drive conversion. With e-commerce sites, a usability test can help identify areas of confusion that may block sales.
A small business site may be less sales-driven than an e-commerce one, but it may still offer products or services for sale. Showcasing these items and telling the company story via website content, social media sidebars and blogs can help accomplish these goals.
A conversion for an informational site may be signing up for the company newsletter or downloading a white paper. Make it easy for users to find these assets by grouping them under a logical heading like "Resources" or "White Papers." Describing each asset with a short blurb can help users decide if it meets their needs.
Increasing conversions requires up-front work that takes the end goals into account and although this is labor-intensive, it will pay off with a more welcoming website and a better ROI.