GoGrid Announces Raw Disk Cloud Servers
2 min read
In a latest development on big data, GoGrid cloud provider incorporates Raw Data Cloud Servers into its product portfolio. The new servers are capable to offer massive storage on a redundant 10 Gbps network fabric. Such enormous data will be processed using the latest Intel Ivy Bridge processor chips. This was revealed in an official blog post of GoGrid.
GoGrid is offering such big storage in a very competitive price, contingent to six different packages. Each package has a set of certain values, which increase in size from Large to 16X-Large. The basic suite offers 4 TB of storage space with 8 GB of RAM and 4 cores. While the 16X-Large version encloses 180 TB of storage space with 240 GB of RAM and 40 cores.
The above noted deals are obtainable on hourly, monthly, and yearly basis, where the subscribers can save 25 and 50 percent on monthly and yearly payment packages, respectively. The hourly rate ranges for as low as 60 cents to the highest $17.85 for 16X-Large. Similarly, the minimum and maximum prices for monthly payment schedules are $328.50 and $9,772.88, respectively. The annual prices in the same regard range from $2,628 to $78,183.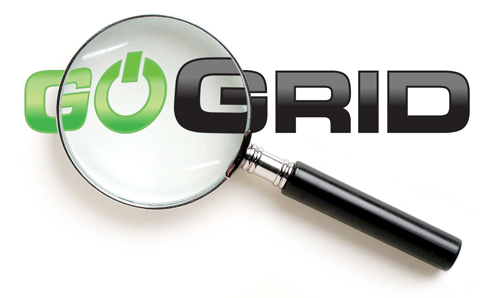 These big data cloud servers are well acquainted with Cloudera's Hadoop, a popular data storage and processing software framework. In June 2012, GoGrid formed a partnership with Cloudera, the data management software and services, while in November; the company announced the option to set up Hadoop and HBase database. With this covenant, GoGrid was added to the Cloudera Connect Partner Program. GoGrid's new cloud servers are among the choices of Hadoop data note. The new servers allow Hadoop to imitate the data on to three different disks. This would ensure a 100% uptime, even if any of these three disks goes down. Each disk has a capacity to store data up to 4 terabytes in size. These highly capacitive data disks are configured as JBOD.
The subscription and deployment of a Raw Disk Cloud Server is very easy, but is only supported by Linux OS. Moreover, the Raw Disk is currently supported by only one data center, US-West-1. To get started with it, you would have to access GoGrid management console or an API call, where you are required to select the package and payment options.
Long before GoGrid, Hadoop was incorporated by many other cloud infrastructure companies like Amazon Web Services (AWS), IBM's SoftLayer, Verizon Terremark, and CenturyLink's Savvis. Amazon, among these, has already added commercially supported version of Hadoop into its portfolio. On the other hand, IBM's supercomputer named Watson failed to perform with Hadoop.
Hadoop is widely practiced data management tool and is assisting many cloud providers. However, it is still doubted by many companies on account of not being secure and reliable enough to safeguard the sensitive and important data of clients. Although such suspicions existed from the very first day, these have grown much after Edward Snowden's revelation about NSA. Companies are now much concerned about their data being snooped on an open public cloud.