Here Are The Industry Leaders That Are Offering Support For AMP Email In 2021
5 min read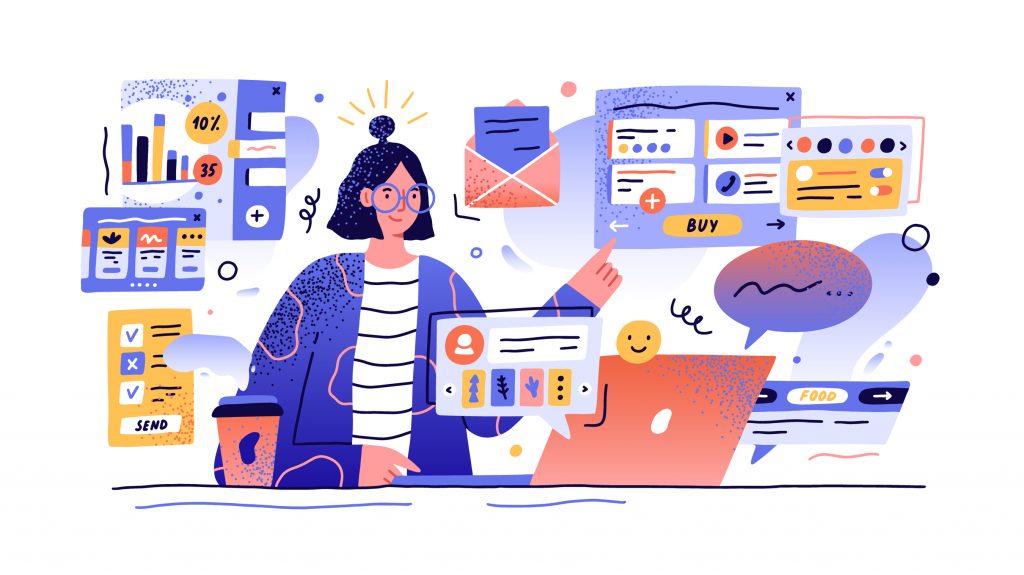 Email continues to be relevant in business and life in general. It's also evolving in sync with other aspects of technology. Interactive emails are now a thing, and one of the more exciting email technologies in recent years is AMP email. AMP email is a technology that gives marketers the ability to insert interactive elements such as accordions, carousels, actionable buttons(confirmation, purchase, and so forth).
The distinguishing factor is there's no need to open a new tab to visit a website.
Why Does AMP Matter?
There are many benefits of AMP. Chief among these include the following:
Expanding opportunities for email usage
AMP emails allow email subscribers to experience the best parts of webpages from their inbox. AMP makes previously webpage-only functions such as forms and carousels show up in the subscriber's email environment. Event invitations and comments are part of several other elements you probably didn't think could find a home in your inbox, but AMP is making it possible.
Making email technology enticing to use
AMP pushes the refresh button on age-long email technology. Email is a critical marketing channel, and it's only fitting that bringing the browser to find a home in your inbox.
AMP 10x's personalization
AMP email ensures marketers can send and receive more detail than previous sharing possible. Brands can now update their message content within a message. The reason is that subscribers receive custom content on-demand without stepping out of their email client.
Low competition
Not many marketers are currently using AMP. That gives you a distinctive edge if you do. You can daze your competition by adopting AMP and interacting with users by using AMP in your email messages.
However, these increasingly obvious positives do not mean that all visionary business leaders have given AMP emailing the green light in their organization. Yet, some have, and we will consider them in the following sections.
Industry Support for AMP
Google + Verizon: John Harmer and Nirmal Thangaraj set things in motion
One of the signs of new beginnings for AMP for Email happened when Google Product Manager John Harmer announced support for it in two new inbox providers and one of the biggest Email Service Providers (ESPs) in existence.
John's announcement alongside Verizon Media's Nirmal Thangaraj was phenomenal. Nirmal clarified Verizon's role in collaborating with the AMP community to improve specs and foster development.
Verizon is including AMP support in two of its concerns: AOLMail and Yahoo! Mail. Such intent will hopefully encourage other inbox providers to contribute their support.
Salesforce's Rachel Boyles
According to company representative Rachel Boyles, users can expect AMP support in Salesforce Marketing Cloud (SFMC). She was clear about what marketers can achieve with AMP for Email in SMFC.
Rachel's session showcased two possibilities of AMC within SFMC. An interactive store locator was where she began. Subscribers could provide a ZIP code and choose from a list of nearby stores. The list of stores is updated automatically.
The selections sync back to SFMC and the data extensions used to save the preference for subsequent marketing campaigns.
The second example was about scheduling appointments from email. It expressed the type of web-like experience that AMP aims to deliver through the inbox.
Making AMP Bigger Than It Currently Is
Verizon Media's and Salesforce Marketing Cloud's partnership to expand the AMP ecosystem aims to build a unique future through messaging. Every message and touchpoint should become an opportunity to make a memorable impression through rich, web-simulating experiences.
Verizon Media Wants to  Spice Up the Brand-User Marriage
As an engineer on Verizon Media Mail (the engine behind AOL and Yahoo! Mail), Nirmal Thangaraj shares some of the company's motivation for collaborating with the AMP for email project. Their background in the email space inspired a desire to offer brands an opportunity to interact with users through richer and more engaging emails. Better emails create an enhanced user experience.
Features and functionality within the email environment will eventually match up with app or native web experiences, which subscribers already understand.
Clarifying Salesforce's 2021 AMP Vision
Salesforce aims to make things easier for email senders by allowing marketers to send AMP emails in Marketing Cloud in early 2021. Enabling AMP emails within Salesforce Marketing Cloud means senders can send a couple of actionable steps in their emails and store that information in Salesforce Marketing Cloud.
AMP and the Productivity Cycle
Will AMP make any impact in the office? There are currently multiple applications available in the workplace. There is rapid adoption across companies of new SaaS applications to make individual processes easier. However, that presents the problem of the employee hopping from app to app to do their job.
AMP makes email the place to do work by using context-aware content with real-time dynamic updates.
AMP and User Email Interactions
Guru's VP of Product, Jason Maynard, submits that the company observed higher email-driven actions, and ultimately, a 2.5x increase in card comment actions. There was an accompanying 75 percent increase in card verification.
Thousands of new actions enabled teams to manage their knowledge base within their inbox effectively.
Like Guru, Copper, the CRM for relationship-building businesses, is upbeat on AMP's impact on their operations. Product Manager at the company, Sefunmi Osinaike, says AMP has taken previously available experiences and moved them closer to the employee by letting them take the same actions from email.
Conclusion
Countless companies now create campaigns featuring carousels, feedback forms, and so forth. There's no way not to be inspired and excited by the possibilities that AMP offers brands. More industry heavyweights will join Verizon Media and Salesforce Marketing Cloud to power users' new and improved inbox. The opportunities are endless for brands, as are the use cases, so it will be exciting to observe all the implementations of modern email.
As the inbox becomes the alternative hub for business activities, it's hard not to wonder what possibilities might exist by AMP Fest 2021! Join the AMP revolution today.