How Cloud Can Work For Your Business
3 min read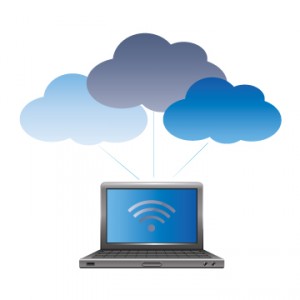 Cloud computing is useful in lots of cases; however, it cannot handle everything and depends on the nature of your business. Different businesses have different needs, which change the areas where cloud can be effective. So here are a few evidences that tell you how cloud can work for your business:
Conversations that turn into Connections and Ultimately into Communities
Two people communicating with each other make it a conversation, and a number of conversations can turn into connections. Conversations and connections among the same interest-driven people create communities.
Communities were once geographical, your birth place decided your communities, but in this digital age, you can literally find people from every corner of the world. At times, you meet people in person after your encounter with them on social networks. Cloud enables you to find communities, build connections and indulge in useful conversation.
Collaborate, Compete and Crowd Source with Cloud
Competition and collaboration are two sides of the same coin. You need to communicate with different people. In collaboration, you have the same goals and in competition, you want something new.
A cloud offers a platform that can solve a competitive problem with skilled people from all around the world to take a chance.
Netflix did the same when it initiated an open competition to invent a recommendation algorithm for the best movie. Giving the best possible movie recommendation is important as it can increase the loyalty of users and sales of the movies.
Enables Cash Flow
Businesses are driven on a universal goal and that is profit. Whether it's a small organization or a large enterprise, it loves the cash flow benefits of the cloud. Bill Bowers, former employee of Motorola and Chief Financial Officer of Newline Products', compares the cash flow done by you and cloud. And he thinks, "Maybe from a payback analysis it's a toss-up . . . [but] in the cash-flow world, cloud is the way to go."
Expanding Size
Cloud can always add up to your size and the best part is you have to pay, per use. It can easily complement your defined storage capacity.
You can compare it as an optional hotel that you always have at your disposal. So when an unexpected guest arrives at your spot, you can always use the "cloud hotel", with an exceptionally reasonable price.
Happier Customers
The cloud does not consider geographical distances at all. And the workers can collaborate to achieve an assignment, no matter where they live, and all this translates into efficient and quick work. Hence, you can deliver work in lesser time to your customers.
It's same like having Starbucks on every corner, enabling to get your coffee in dramatically reduced time.
Bridge Between Two Parties
Cloud serves as a bridge between the two parties. If one needs a job done and another needs to do that job, cloud serves as a mid agent. It is a common concept e.g. OpenTable.com connects diners with open tables in different restaurants; Kickstarter and Kiva find investors for enthusiastic entrepreneurs; ZocDoc finds a doctor for a patient, and TaskRabbit guides people with the skills and desire to earn money who will do dry cleaning, painting or other errands.