Infosys Reveals Cloud Ecosystem Hub
2 min read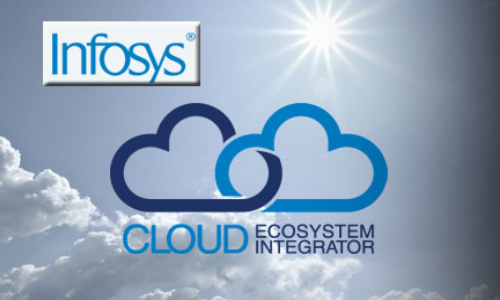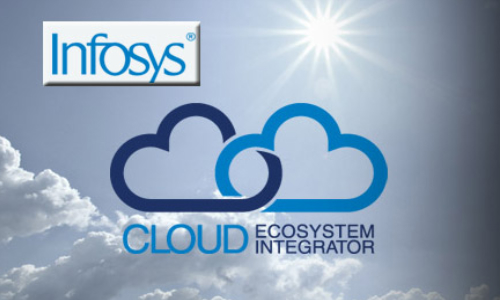 Infosys, a global leader in consulting and technology, introduced the Infosys Cloud Ecosystem Hub, a short while ago. This newly established solution will facilitate the enterprises in creating, adopting and administering the cloud services across the ecosystem. It also proposes business speed-up of cloud services by up to 40 per cent, improved productivity by up to 20 per cent and achieving cost-savings of up to 30 per cent.
Recently, Infosys has been recorded in the top-ten, providing global services in China and has also been ranked # 15 in the survey of innovative companies. Infosys works with over 30 of the world's top cloud infrastructure, applications and platforms providers comprising but not limited to Amazon Web Services, CA Technologies, Dell, Hitachi Data Systems, HP, IBM, Microsoft and VMware. Infosys brought industry leading cloud services along with the convenience of single-point accountability as a cloud integrator.
The Infosys Cloud Ecosystem Hub accelerates the rapid adoption of cloud services. Enterprises can easily register to the pertinent IT and other business services using multiple environments in the cloud ecosystem. The solution enables users to specify IT infrastructure and platforms on a hybrid cloud environment, in moments. This unique feature of Infosys Cloud Ecosystem Hub facilitates the users to select, compare and manage cloud services from all providers. All these services come in to existence after the evaluation of over 20 parameters including value of service, technology compatibility, regulatory conformance needs and full price of possession of application workloads.
"As hybrid Cloud ecosystems are a reality today, there is a need for enterprises to work with Cloud services brokers for smartly assessing and brokering Cloud services. To truly unlock the challenges of managing a fragmented IT environment, it would be critical for enterprises to embrace Cloud services brokerages", said Daryl C. Plummer, Group Vice President and Chief Gartner Fellow.
The Hub therefore brings consistency in the scattered IT environment and gives a single window view of the enterprise ecosystem both for private as well as public clouds. This service facilitates the enterprises to keep a closer look on the resource utility and take measures for the work as well as cost efficiency, as it involves consolidated metering and billing based only on the service utilized.
"Our clients are dealing with complexities of a fragmented Cloud environment. The Infosys Cloud Ecosystem Hub provides organizations a unified gateway to build, manage and govern their hybrid cloud ecosystem. This solution allows clients to fully realize the benefits from the long-standing promise of the Cloud", said Vishnu Bhat, Vice President and Global Head – Cloud, Infosys.