Microsoft Reported To Have Initiated A $1.13 Billion Worth Cloud Data Center Project In Lowa
3 min read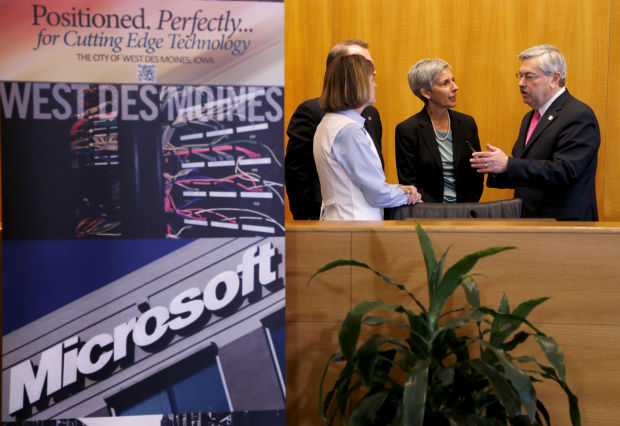 Software and technology giant, Microsoft is reported to have started 'Project Alluvion' – a $1.13 billion venture in Iowa aimed at enhancing the company's cloud data center reach.  This data center will be built on a 154-acre land in West Des Moines and will join Microsoft's existing data center in the region, including 'Project Mountain', which is worth $700 million and started last year.
Over the last few years, Microsoft has given a lot of importance to Iowa, identifying it as a strategic location for massive cloud data centers. The Redmond-based organization has already invested around $2 billion in the region. Apart from benefiting various private and state institutions, the latest project will create dozens of new jobs.
Cloud computing is getting rapidly popular around the world, with several major cloud service providers looking to attract maximum customers. This competition is ultimately benefitting the end users as companies such as Amazon, Google and Microsoft have dropped down their prices in recent months.
Apart from Microsoft, other major cloud service providers are also looking to improve their data center capacities, as the demand for cloud computing is expected to increase in the coming years.
It is widely expected that the Project Alluvion will be completed in about five to seven years and is likely to play a huge role in West Des Moines's annual revenue and growth.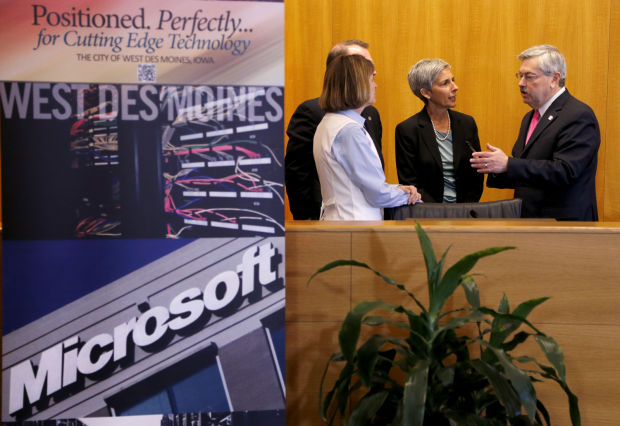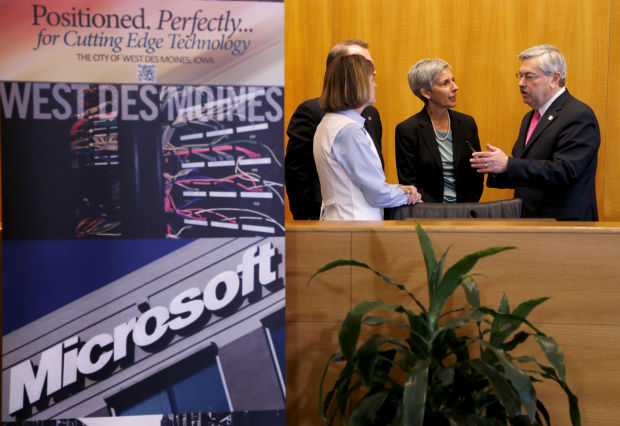 In a press conference, Iowa's Governor, Terry Branstad expressed that the state is committed to the innovation economy, which is the reason why Microsoft continues to show trust on the area as well as its administrators.
However, Microsoft is not the only technology giant that is being attracted towards Iowa; many other notable technology organizations are also spending hundreds of millions of dollars in the state in their bid to expand their cloud computing operations.
One of the world's most popular social networking websites, Facebook is investing $300 million into a data center located in Altoona, while Google spent almost $1.5 million in Council Bluffs. Google's investment has created more than 130 jobs.
Iowa possesses an ideal combination of developable land, energy infrastructure and more importantly, the workforce required for a large-scale data center.
Over the last two and a half decades, Microsoft has spent more than $15 billion in its data center infrastructure and now it offers its cloud services in more than 90 markets around the globe.
Due to security of its cloud services, Microsoft does not reveal the exact number of its data centers and their locations; however, in a March 2014 fact sheet, the company disclosed that it has IT facilities in Chicago, Hong Kong, Dublin, Amsterdam and many other places.
The company claims to be serving more than a billion individual users and 20 million organizations through its cloud technology. Microsoft's cloud data centers assist in excess of 200 different services such as OneDrive, Microsoft Azure, Skype and Office 365.
Being one of the leading cloud service providers of the world, Microsoft's cloud computing possesses more than 2.5 billion MB of storage and more than 1 million servers.
Since Satya Nadella took over as Microsoft's new Chief Executive Officer earlier this year, the company has taken a number of steps to expand its cloud services.
I will keep my readers updated about future developments regarding Microsoft's strategy to counter Amazon and Google in cloud computing.