SavvisDirect Introduces Private Cloud for Enterprise Developers
3 min read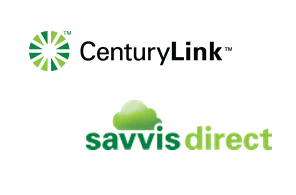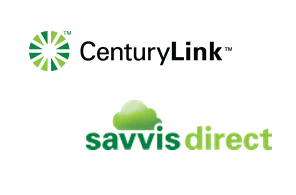 SavvisDirect, the cloud support of CenturyLink telecommunication, has finally allowed companies to test and work in private cloud where they can completely avoid all security problems that accompany any public cloud.
SavvisDirect's new private cloud is known as AppGrid which is specially created for enterprises that want to experiment with new applications and get hundred percent security.
Public cloud platforms, like Amazon Web Services EC2, are usually used for testing new software. Test servers always cope with such experiments and provide perfect production environment and after testing, everything can be dismantled.
SavvisDirect aims to provide a safe private cloud for testing. AppGrid will serve as a side platform where developers can experiment with their ideas. They can test anything in a harmless environment just like they do in a public cloud that offers no security.
AppGrid will assign metal servers to a user and it can only be accessed with a pass key provided by SavvisDirect. Pass key can be different depending on the nature of work going on in the private cloud. A team member will be allowed root access to servers, but usually companies hate involving every developer with the basic operation of main server.
Here again, the advantage is for the developers, as public clouds have such a setup which always allows access to anyone's server, thus anyone can mess with other's system. Nonetheless, AppGrid is a private cloud that limits users in a good way. It has a two-tiered system, which accessibility restricted through a safe VPN, explained Martin Capurro, senior director of product management for cloud products.
Companies take serious interest in private cloud computing due to its impeccable security and performance. It is obvious that a server with no occupants means no issues, told Capurro in an interview.
AppGrid works on CA Technologies AppLogic product and it enables a user to enjoy a bunch of servers and pick virtual servers that he likes to complement with the cluster. AppGrid management app is there to overlay cluster so that the user can perform different application lifestyle management functions on it.
AppGrid comes with a control panel which can be opened on any browser. And here users can save software stacks as virtual appliances which can be utilized again. An appliance can be a set of Xen virtual mechanism that involves an application, an operating system handling the app, a server for the app and an independent web server.
Cupurro further elaborated this phenomenon; these appliances can be crafted in a way to imitate client's original work environment and this kind of imitation in public cloud would mean exposure of whole idea.
AppGrid also provides comfort to operations manager by allowing him to manage applications on control panel through separating appliances from load balancer.
Bert Armijo, VP of product management for AppLogic at CA wrote in a blog published on February 5th, "you can think of the GUI as WYSIWYG for the data center."
Another feature of AppGrid is that users can estimate traffic for any application for some days and based on that prediction, a manager can add more servers to that application for coping with the demand.
Capurro finally ended up the interview by stating the purpose of AppGrid; to provide an environment where developers can do whatever they want and truly own the system.