3 Problems That Confront Business Strategists Today
3 min read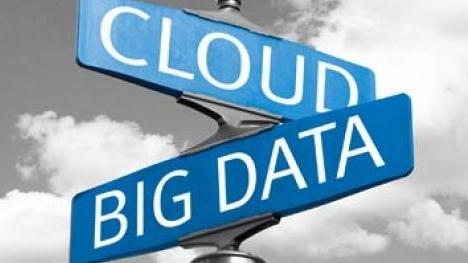 One of the biggest debates prevailing in the global business arena is that big data, mobile and cloud computing will be three of the biggest limiting factors businesses shall face in the future. Even today when companies look to compete in the business environment, addressing these three issues is critical.
Worldwide, business strategists are planning to make sure their entity is equipped to cope with these challenges. However, while excessive data, mobile and cloud computing look like three separate problems, experts believe these issues can be funneled down to one.
Arising Simultaneously
The fact that issues of data, mobile computing and cloud have gained importance at the same time is because of the relation between them. For instance, today due to advancement in mobile computing, a single smartphone at least has more than 40 apps. All of these applications generate data stored in the mobile server provider's data center. This implies the server provider has the problem of excess data, translating into the need for 'cloud'. It is for this reason experts believe that the three listed problems are part of the existing trend, which can be addressed using the same perspective.
A Never-Ending Road
It seems the rapidly increasing demand of mobile computing is at the core of this escalation and it only seems fair that IT strategists are very minutely observing the trend in global mobile adoption. The biggest question is the level at which this global demand of mobile phones becomes saturated. Some believe, there is probably no end to this rapid growth as people worldwide in urge to adapt to new technologies keep on adding new phones to their "tech arsenal".
However, individual's demand of mobile phones is not the only reason behind the ever increasing need of mobile computing. Recently, businesses themselves have fueled the fire by depending heavily on mobility.
Not a Simple Matter
As more industries start depending on mobile technology, they not only drive up the demand for cellular phones, but also the need for more infrastructures that help in driving meaningful information through data. Some of the operations using mobile technology are:
1.Finance
Retailers, banks and operators are rapidly employing mobile financing facilities to improve their operations.
2.Manufacturing
With the increasing automation, more information is fed rapidly into the system. This enables companies to better address issues of quality and productivity.
3.Retail
Store managers are provided with mobile applications to continuously monitor the performance indicators.
4.Health Care
Hospitals have systems where doctors can add relevant information about the patient into the system via mobile applications.
Interconnectivity of Objects
As more and more objects adopt mobile technology, the amount of possible information will grow. According to a report by Cisco, "Annual global IP traffic will surpass the zettabyte threshold by the end of 2016. In 2016, global IP traffic will reach 1.3 zettabytes per year or 109.5 exabytes per month."
With the advancement in mobile technology, companies receive data from a range of sources. It is important for organizations to design an infrastructure which is able to process all this data efficiently.
Business intelligence is a practice that involves analyzing the data to derive useful information. Mobile business intelligence enables enterprises to dissipate meaningful information to a larger array of managers. The greater the usability of mobile business intelligence the higher will be the use of mobile phones, and all this data requires cloud services.
Accepting the Situation
It is expected that the three problems, cloud, big data and mobile will only grow as the use of mobile technology increases. However, so far, business strategists are unable to derive plans to cope with the issue.
The solution lies in devising a plan that treats all these three issues as one and coming up with a cohesive counter plan.