Security And Regulatory Concerns Regarding Cloud Computing Addressed
3 min read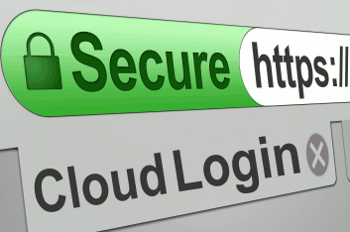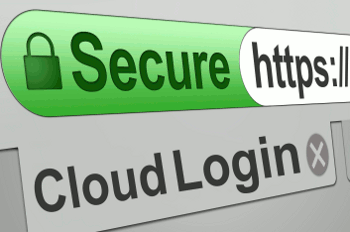 Even though cloud computing has several advantages including larger storage capacity with enhanced elasticity and scalability that promotes technological revolution, there are still many concerns that experts have over cloud computing. The concerns relate to security problems and government restrictions over cloud based computing.
Cloud computing has risen to fame during recent times and has taken the IT industry by storm. Today, a greater number of businesses are opting for cloud based computing. Experts are of the opinion that cloud computing is a representation of outstanding development that is equipped to change the nature of computing as a whole.
The shift in paradigm that we witness taking place in the computing world has led for software development to be placed right in the lead apparatus of information technology development strategies particularly for emerging economies such as Nigeria. To address the issues of cloud computing, ISPON, Institute of Software Practitioners of Nigeria, devoted the 2012 Annual Software Conference and Competition to the development of cloud basic computing in the state. The conference converged on cloud computing and was held in Tinapa Business Resort Centre located in Calabar, Cross River State.
At the conference, technical experts from Nigeria joined to discuss the benefits of cloud computing and how it can be tamed and adjusted to change the fate of Nigeria. However, some of the attendees raised concerns regarding the security problems and regulation that might curtail the development of cloud computing in the country, if it is not managed well.
Advantages Of Cloud Computing
Cloud computing implies storing data in an external server known as the "cloud". The data is processed and managed from the remote server instead of a local server. There are three main benefits of cloud computing over traditional computing, which include the following:
Sold on demand
Elasticity
Managed services
Sold on demand basically implies that users can use as much cloud computing space as they need while elasticity and managed services imply that it is upon the user's discretion to access the cloud data from anywhere he/she wants, depending on the nature of the cloud server.
While remarking on cloud computing, Chris Uwaje, the President of ISPON said, "The cloud economy is fast-becoming a reality and future generations will experience its awesome power, when the emerging design and architecture of our planetary digital spider-web is complete."
Chris also said that cloud computing will prove to be advantageous for small businesses and startup companies in Nigeria along with other developing countries. The President also challenged Nigerians to take full opportunity of the cloud space and develop strategies for survival and competition while working in the cloud space. Additionally, in his keynote address named The Cloud and Future of Software in Nigeria, Cleopas Angaye, the Director General of National Information Technology Development Agency said, "The advantages of cloud computing is that it offers enormous storage space with improved scalability and elasticity. More so with the efficiency and economics of scale, the services are becoming much cheaper and it makes it a lot easier to deploy Information Technology (IT) based services."
Issues Associated With Cloud Computing
Even though cloud computing has several advantages, technology experts are still concerned about the issues and challenges with cloud computing. According to experts, users' ownership and regulation of data that is saved in the cloud might be jeopardized because of increased likelihood of getting attacked from anyone. Experts also raised privacy concerns along with government controls on cloud computing.
Additionally, Mr. Tobechukwu Okigbo, the Director of Regulatory Affairs for Airtel Nigeria said that if government policies are not managed well, it would lead to the corrosion of benefits derived from cloud based computing. Okigbo also said that technology increases the exposure of stored data to unprotected danger as if countries get in fights with one another, one may decide to blow up all the data of another country stored in the cloud space without actually issuing a notice first.
Strengthened Believe On Cloud Computing
Open Media Consulting Chairman and Co-Chairman of Presidential Committee on Broadband Penetration, Ernest Ndukwe saw the immense opportunities with cloud based computing and assured the rest of Nigerians that cloud computing is beneficial and will prove to be extremely advantageous if accompanied by the right set of framework and policies.
Ndukwe also advised Nigerians to divert their attentions from the fears of cloud computing to its benefits and opportunities.