Shares Of Cloud Computing Companies Took An Unexpected Jump
2 min read
Cloud computing continues to rise and progress as shares of some cloud software companies took a jump yesterday, with Workday, a cloud-based supplier of finance software and human resources, emerging as a big player in the stock market.

Workday's shares increased about nine percent to touch $73.30 mark, while the stocks of IT support software company, ServiceNow jumped up to $49.17, with an improvement of six percent.
Over the last couple of months, shares of cloud service providers had fallen down incredibly after a tremendous rise at the start of this year, especially during the month of February. Although analysts did not predict a rise in cloud shares during April and May, yet against all odds, the cloud computing organizations boosted their services to do well in the stock market.
The drop in cloud shares in the last two months provided an ideal opportunity for investors to buy the stocks at a cheaper price, and those who had foresighted this scenario have ended up making a lot of money.
One of the biggest cloud software companies, Salesforce.com exceeded the $50 mark after its stocks rose 3.3 percent. Hardly any stock market guru had expected a rise in NetSuite's shares, but the company experienced an improvement of 4.5 percent to achieve a share price of $76.87.
The current rise in cloud shares highlights once again that cloud computing is a futuristic technology and with the passage of time more and more businesses will adopt it, although people have been reluctant to adopt this technology due to pricing and security concerns.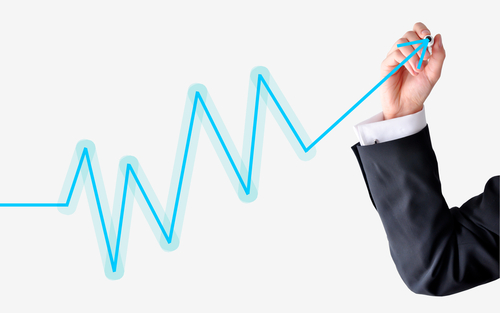 According to Gartner's reports, a huge percentage of companies around the world will embrace cloud in one way or the other by the end of 2014.
Considering the amount of revenues major cloud service providers like Google, Amazon, Dropbox, Microsoft and IBM have been generating in recent times, it is not surprising for me to see the cloud shares shooting upwards, and chances are high that they will sustain this trend in the coming months.
Just to give you an idea about the potential of cloud computing, IBM struggled to sustain its position as a technology giant in the previous decade, but the Armonk-based company generated $4.4 billion through cloud services only in 2013, which is surely an astonishing statistic.
So if you wish to invest in stock market, it might still not be late to purchase cloud shares as the cloud computing industry is only going to grow in the coming years.