Skype Moves To Cloud Infrastructure To Stop Government Wiretaps
2 min read
Skype is all set to move to a cloud infrastructure to stop government wiretaps once and for all. In 2008, Skype didn't possess the equipment or the technology required to stop government wiretaps. Peer to peer network was the technology that Skype used. Skype has evolved over the years and are showing signs of making their service more secure and private. It is going to use a cloud infrastructure to have complete control over its own servers. This will make Skype more secure and open new doors of success. Skype may introduce new features as well to provide much better services to users.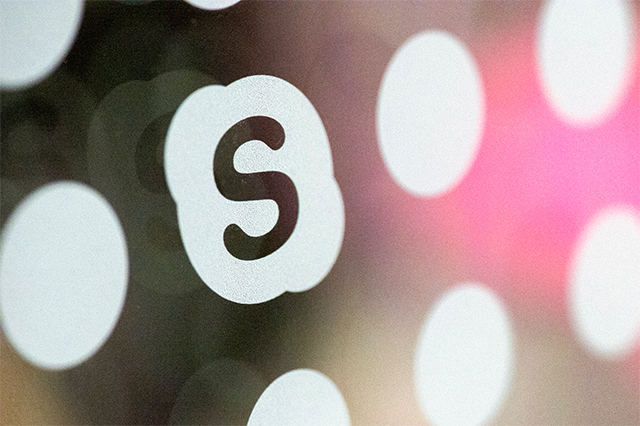 Skype Vice President, Mark Gillett highlighted the move in a recent blog post and placed a lot of emphasis on Skype's effort to make data more private. There will be no P2P processing requirements, and smartphones will not need to process any data which will help save battery. Since the messages, chats and video calls will be handled by the cloud, Skype service will become faster. Users will be able to send messages irrespective of whether the other person is online or not. They will also synchronize chat messages across all user devices. This will eliminate the bombardment of messages every time a user logs on to Skype using a different device.
Since the PRISM program, Skype has been heavily criticized because some people still believe Skype lets the U.S government view the private messages, chat history and voice chatting of all users. Users of Skype reported that they weren't feeling secure as they felt that their privacy was comprised. Whether the government was allowed to tap into their personal chat messages and voice chats is still not clear. So, Skype users no longer felt any sort of privacy after the PRISM surveillance program. Skype relied on peer to peer technology mainly because it believed it can perform better. This is true to some extent, as peer to peer technology helped Skype gather useful data. But wiretaps were very easy as the servers that used Skype service did not belong to Skype. Because the cloud infrastructure to which Skype will move to now will be under their control, Skype can easily hinder any attempts of wiretaps from the government.
VP Mark Gillett claimed that Skype is making all efforts to keep user information private. Gillett is probably emphasizing on the privacy of Skype to avoid any further criticism. In his blog post, he stated that Skype is pretty serious about its responsibility to keep all data secure. He claimed that the company is applying all forms of technical and physical techniques to avoid any further data leakages.
For some, the move to a cloud infrastructure may prove useful not due to the better privacy, but because of the extra features. Some of the features have already been unveiled, but with a cloud infrastructure, Skype may introduce more features very soon.