Softlayer to Start IBM's Cloud Portfolio Integration
2 min read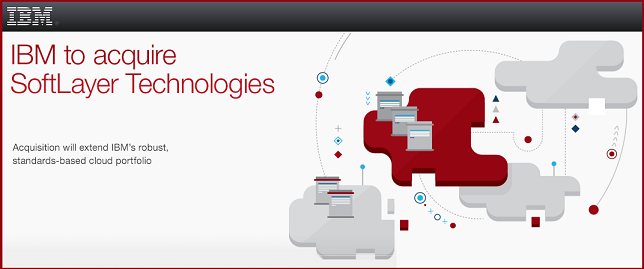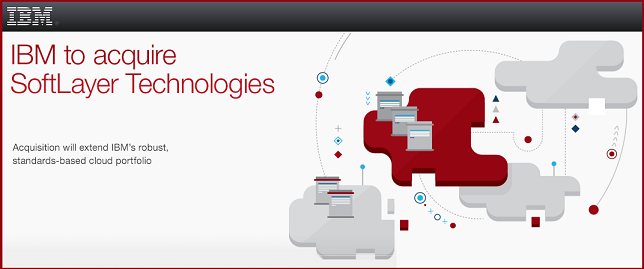 IBM will start its cloud portfolio integration using Softlayer technologies. IBM bought Softlayer just recently which according to them is the best provider of cloud computing infrastructure. IBM will use Softlayer's cloud computing infrastructure to start the integration.
Softlayer technologies will be combined with IBM SmartCloud to produce a new cloud services division. IBM already has a cloud based technology platform called Social Learning in the market. It is a global education platform and is currently being used by Boston Children's Hospital. The service is used to impart pediatric medicine with real-time video via a hybrid cloud. Using Softlayer technology, IBM wants to commercialize the platform and target a few industries such as energy, retail, automotive and healthcare. Even in other industries, the platform will use hybrid cloud and will have a similar function.
The new platform will be available to clients in December. Xtify will provide cloud based mobile messaging tools for the platform. IBM bought Xtify just recently and using their technologies mainly to add more services into their deployed cloud services.
Softlayer was acquisitioned in July and since then has managed to add more than 1600 new clients from over 140 countries. It currently serves more than 21,000 clients worldwide and the number is continuously growing. Before being acquisitioned, Softlayer held a good reputation.
Cloud based Mobile apps alongside Softlayer announcement
With the announcement of Softlayer technologies and integration of its cloud portfolio, IBM released information about its mobile and social offerings which are major additions to its software-as-a-service (SaaS) portfolio. The offerings are mainly intended for business executives including chief marketing officers, chief human resource officers and chief information officers. They can be used across most industries.
Mobile app information
The Mobile Feedback App which is developed by IBM for its Smarter Workforce portfolio is a cloud-based mobile application intended to be used by marketing, research and sales executives. The application allows the executives to quickly look at the ideas and views presented by their employees. Another application called IBM Survey Analytics makes use of visual analytics and text to extract, organize and display any unstructured data from employee surveys.
IBM's recent loss
Amazon Web Services recently won a contract from the CIA through the U.S. Court of Federal Claims even though IBM objected. Judge, Tomas C. Wheeler was on the case and he ordered on Tuesday that AWS should be awarded the contract. IBM placed a more competitive bid than AWS and is intending to appeal the court's decision. The project has an estimated worth of $600 million.
Current IBM clients
IBM stated that it had already managed to secure a number of global cloud clients. Surfline Communications and TienPhong Commercial Joint Stock Bank are some of its clients. IBM PureFlex Systems and IBM Power Systems will also be used for cloud services deployments. PureFlex System will be an affordable alternative and will be suitable for medium to small businesses and it will also have an enterprise version for scalable cloud deployments.