The Latest Cloud Penetrator Web Vulnerability Scanner
3 min read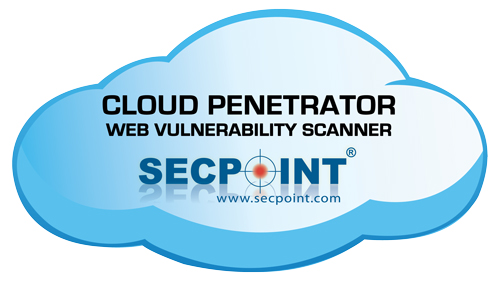 Even though the web has its obvious advantages, it has its fair share of risks as well. Web owners need to protect their sites if they want to remain safe from any kind of online threat or attacks, which requires foresight and protective measures.
Most people, who plan to launch new sites on the internet, go for the low-cost alternatives, such as WordPress or Joomla. These two and other similar content management systems are completely free, and make it easier to manage all the aspects of a website.
Regardless of their chosen platform to build a website, website owners need to ensure its safety and protect it from all the prevailing threats. This requires a web-based vulnerability scanner that identifies and corrects all the security breaches in the website to eliminate the probability of any kind of security issue.
In this regard, the New Cloud Penetrator Web Vulnerability Scanner 14.6 released by Secpoint is an ideal solution to ensure protection of WordPress and Joomla-based sites. This effective security tool handles all kinds of security matters and guarantees top-notch security on the web.
Most of the other security alternatives available in the market require users to install the software and follow all steps, which is quite time-consuming and decreases efficiency. Cloud Penetrator is quite effective and does not require installation.
With Cloud Penetrator, you can steer clear of more than 50,000 security threats, grouped under different categories, which help avoid security attacks on Joomla and WordPress websites.
Further categories include: cross site scripting, SQL injection, HTML injection, version checks, JavaScript, local file inclusion, updates to exploits, information disclosure and directory traversal among various others. This vulnerability scanner effectively and efficiently combats all the security problems faced by a website.
With the progression of web and the development of new ways to improve a site, the threats and risks go side by side and increase as well. The Cloud Penetrator from Secpoint will keep your website's security features updated, thus ensuring its safety at all times.
A distinguishing factor of Secpoint from other alternatives is its free customer support, i.e. individuals can get in touch with the company's support staff free of charge in case a problem occurs or if advice is needed regarding the use of services. The specialists at Secpoint will make sure that all customer queries are handled in the best possible way, and satisfactory answers to customers' questions are provided.
Regarding the cost of keeping their site safe, users need to define their budget and then consider all the options available. In other words, they need to have a fair idea of how much it would roughly cost to ensure their website's security.
For $49.95, IP scanning is also an option through which individuals can check for any prevalent security issues as well as correct them to ensure maximum security on the web.
Security problems are constantly evolving and sprouting, thus requiring an ongoing solution. For this, users may benefit from a 1 year unlimited scan for $135 that will target all the security issues, instead of having to pay for a scan every time.
For further details or questions regarding the New Cloud Penetrator Vulnerability Scanner Release 14.6 from Secpoint, users need to visit the Secpoint website, where the tech experts are waiting to service their clients' needs to the fullest.