What Is A Software Developer?
3 min read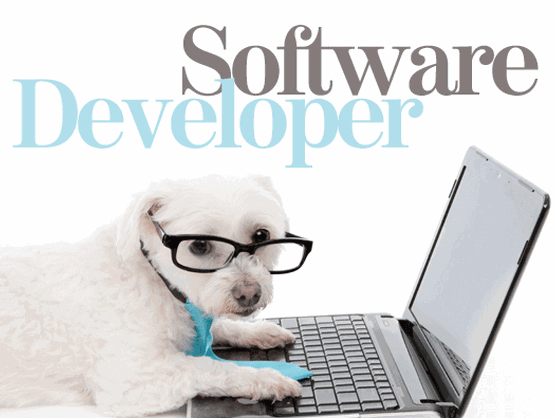 You've just finished college and the daunting prospect of having to decide upon a University subject is now being forced upon you from every direction, your parents, your teacher, even your friends. But you haven't got over the trauma of you're A-Levels just yet, never mind made a decision on what you wish to do for the rest of your life.
Where do you start when considering a career? It helps if you choose something you both enjoy and can earn money from. For example, if you enjoy working with computers and consider yourself creative a career in software development with pcrweb.co.uk would be ideal.

But what is a Software Developer and how do you become one?
A software developer is usually involved in the 'researching, designing, implementing, and testing (of) software.' Wikipedia. Any programme or application used by computers will be designed by a software developer.
A specification will be drawn up in line with a client's needs and a software developer will design the code and layout of the programme until it meets with the 'spec'.
Other aspects of a software developer's job include:
Reviewing the programme requirements
Designing the software to meet with the requirements
Writing 'code'
Testing and refining
Implementation of the software
On-going support and maintenance
What Skills do Software Developers need?
There are three essential skills that's software developers require, to be good at what they do:
Problem Solver: all software developers must be able to solve problems, whether they are complex or simple problems, this forms the basis of what a software developer is. All software is developed to solve the need to a problem, if you're no good at solving everyday problems, you're unlikely to be able to create software with pages of 'code' to solve problems.
Enthusiastic Learner: the digital revolution is a fast moving, constantly changing environment and to keep up with it you must be enthusiastic about learning. You would have to be super human to know all there is to know about software development, therefore you are required to learn quickly, 'on-the-go' on subjects you haven't previously work on.
People Skills: you could probably say this about most jobs but a software developer, more than most, will require excellent people skills. Not many people understand software development, and you'll often be working with large teams of people, all who want some input in to whichever project you are working on. You need to be able to communicate clearly what you're doing, as well as understanding the needs of your team or client.
What Qualifications does a Software Developer need?
To enter in to software development you will usually require a degree, foundation degree or BTEC HNC/HND. There are various subjects which will help propel you in to a career in software development. These are:
Software development
Software engineering
Information technology
Computer science
Business information systems
What hours does a Software Developer Work?
A software developer usually works the standard 37 – 40 per week, however overtime may be required if there is a deadline to be met. Also, evening and weekend work may be required to avoid any disruption to a client's business.
How much do Software Developers Earn?
Salaries for graduates usually start between £20,000 and £26,000 a year.
An experienced developer's yearly income is usually between £28,000 and £40,000.
A web developer with management responsibilities can earn over £50,000 per year.
If you think you're an excellent problem solver, with great people skills and a passion for working with computers, then a software developer position could be the ideal career choice.