Why Android Smartphones Are Better For You than Apple iPhone?
3 min read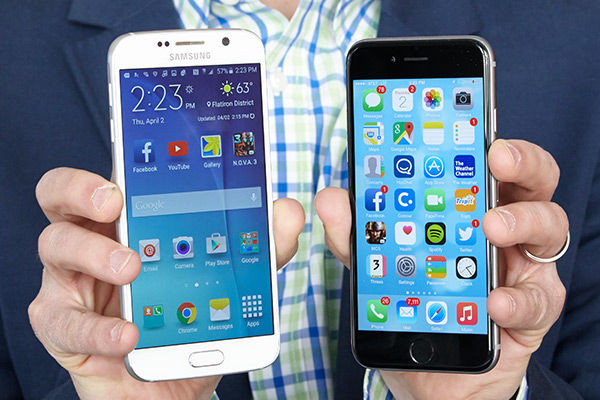 There are different platforms that can be used for mobile devices and despite the immense popularity of iOS, Android is currently used by most mobile users. Both platforms are competing hard against one another. Although millions of people are using smartphones, others still use feature phones that contain no operating system. Because Android devices are typically more affordable, it is more likely for people to migrate to Android from ultra-cheap feature phones. However, they may not be so sure and they may consider whether iOS is more usable.
One of the advantages of Android devices is that they tend to be bigger. It is true that Plus variants of iPhone models also provide larger displays, but we could still find extra-large smartphone or mini-tablets that are larger. Other than the larger displays, some Android models have very high pixel density, especially models with Quad HD resolutions. Apple may argue that people won't be able to distinguish the higher pixel density, but it is an advantage that we should be aware of.
The most compelling advantage of Android devices is clearly the much lower price. There are many sub-$150 Android smartphone models that can provide many features available in the latest iPhone models. People who only need to browse the web, access email, get social media updates and play common games could find that these affordable devices are adequate enough. Savvy buyers may realize that it is not necessary to spend more than $500 when they only need to perform common tasks. It is true that iPhone models could deliver much better experience, but they could find many similar basic functionality and features in affordable Android devices.
Another thing that we should consider is that there are hundreds of Android models that are available in the market. Some of them could have unique specialization. As an example, if we want to take impressive photos, we could find Android models with special camera modules, including actual moving lenses. These special Android devices could deliver photography performance comparable to typical point to shoot cameras. Google Play Store has transformed into a huge catalogue of many free and paid apps. Features that are available in iOS apps could also be provided by multiple Android apps.
One advantage that may not be replicated in iOS devices is the degree of customization. It is permissible for users to customize their Android devices, although this may void the warranty. It is also possible for jailbroken iOS models to become much more customizable, however it is not recommended by Apple. In the end, whatever platform that we use, it is based on our preference. It is clear that Android is a reliable system and we could many benefits by choosing it. If we only need to perform basic tasks, we may not need expensive iOS devices. It is true that Android devices may deliver lesser experience than iOS models, but we should still be able to do many things with them.  This is an important fact that we should consider when choosing between both platforms.