A Cloud for Every Need
3 min read
Of the technologies that have revolutionized IT within the business world, cloud computing remains a major component in how companies operate. The latest challenge to the industry is being able to meet the demands of a growing market of customers, including healthcare, education and retail. Each of these industries requires cloud systems tailored to fit their needs, and a single-provider approach is no longer an efficient means for addressing them. The established cloud behemoths are still being relied upon to provide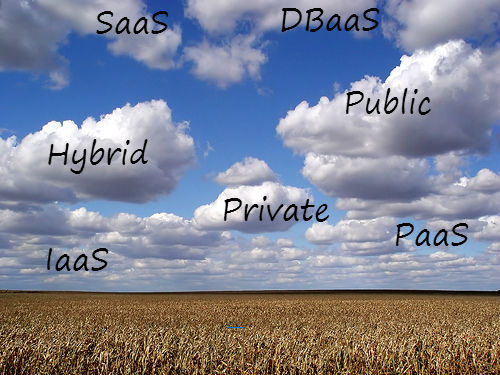 services, but increasing demand will continue to open the field to new competitors offering more diversified solutions. A hybrid approach of combining multiple types of clouds to meet customer requirements is a new strategy that organizations are adopting and points to the direction cloud computing will now be taking in future years.
New Cloud Opportunities
As companies are turning away from the services provided by the Amazon Web Services (AWS) cloud, the cloud computing industry is broadening its scope. Many companies originally stumbled onto the cloud computing scene in a managed environment and eventually migrated to a public cloud. For many companies, however, a public cloud has downsides, such as paying for unused servers and having less quality control on the service. Such organizations simply require more customization than what a public cloud can offer.
Both healthcare and education are examples of fields dependent on cloud computing and the accessibility it offers. The healthcare field benefits from having data accessible at secure endpoints, and programs can be built on cloud platforms that are HIPAA compliant. Medical care professionals also require information continuity in operating rooms and rehab facilities, and cloud platforms can lock security at the application level instead of at the device level, eliminating the risk of unauthorized access to patient information.
For education, cloud computing eliminates many IT administration issues, such as licensing, software updates and IT security management. Whether it be a school, college or university, an organization can opt for flexible capacity applications that can grow on demand or retract as needed.
Cloud service providers must also take into account each industry's regulatory needs. Additionally, these vertical industries often deal with data that traverses international borders, highlighting the need to abide by federal and provincial requirements where applicable. The BSA Global Cloud Computing Scorecard categorizes the regulations and policies in markets around the world.
A Multiple-Cloud Solution for Multiple Needs
Hybrid cloud computing is a natural evolution of the established technology and is already gaining strength in the industry. Some corporations don't feel comfortable storing all their data on a public cloud because of security restrictions and performance requirements. Instead, they have the option of adopting a system in which one cloud allows some data to be stored remotely while the rest remains local.
Enter OpenStack, which has its own foundation of 150-plus vendors and was originally cofounded by Rackspace and NASA. The teamwork this foundation has sparked is driving cloud innovation beyond the ideas and abilities of any cloud service provider. OpenStack achieves more than what a single provider could provide in an open source system, allowing for greater customization. The technology it offers is expanding the boundaries of cloud computing in order to meet the demands of organizations interested in going beyond a public, single-provider approach.
A Diversifying Industry
Despite its many years of usage, cloud computing is still in its early stages of development, and the future of the technology will likely include hybrid strategies in which public and private clouds are used in combination. Competitors won't need to worry about edging each other out of the market because of the multitude of specific demands that are continually bringing new players into the fold. The industry will have to make room for the cloud brokers or intermediaries that will manage service vendors and integrate applications and services. The bottom line is that companies in a variety of different fields can establish their cloud strategy in an effective, customized manner and return to their core focus of acquiring new customers, educating more people, or administering healthcare without worrying about building new infrastructure.