Best Cloud Adoption Strategy For Small Businesses
3 min read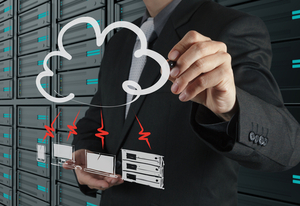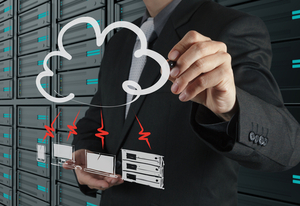 Cloud computing is being hailed as a natural evolution in the world of computing. Businesses of all magnitudes have been jumping on the cloud bandwagon and their ranks continue to swell. But is it a truly feasible solution for small businesses? There's no doubt that cloud computing offers a set of very enticing and lucrative options which can prove to be a real boon for small businesses such as cost savings, usability, security etc., but are all these features really worth migrating to cloud? Jumping on the bandwagon without first having a meticulous plan is not only ludicrous but can turn these so called boons into banes causing lots of headache for the entire company.
Why opt for cloud in the first place?
This is the most integral question small businesses have to ponder on before moving their infrastructure to cloud. What's their primary reason to move from an established setup to cloud? Is the company endeavoring to cut cost of having on premises hardware and software and the related complexities that are associated with it? How closely will moving to cloud environment align with the business module? When a clear, concise and to the point answer to this question is obtained, it's the first step in formulating a strategy to harness the full potential of the cloud architecture.
Creation of a migration plan
The magnitude and enormity of a business, the amount of facilities it wishes to shift to cloud and how diverse and distributed the workforce at that business, are some of the pivotal factors that influence the creation and complexity of a migration plan. If there are applications that you'd be moving to cloud environment then the "trial and error" method is the most suited course of action. Move one application at a time to cloud and test out the negatives and positives of the change in environment. Employees who are using these applications would also require training on how to make the most of these on a different platform.
Selecting the right cloud service provider
Since cloud computing is the most in demand emergent technology in the IT sector at the moment, everyone wants a piece of the pie. The market is literally overpopulated with cloud service providers which claim to be reliable, trustworthy and able to cater to all your needs and whims. It can be difficult to ascertain which service provider would truly be the ideal choice for your small business. An able cloud service provider has certain distinctive traits which distinguish them from the rest of the lot! They have a stringent contingency plan, their services by virtue of reliability are well known and they enjoy a good reputation in the market. Even then it's highly recommended that before subscribing for their services, some questions be put forth like, "what happens in case of your services becoming unavailable due to some unforeseen circumstances?" "How will it impact my business and what measures have you devised to deal with such a situation?"
Prioritize your requirements
Keeping to your most basic objectives to adopting cloud should be the focus. For example, if your reason to moving to cloud was to get rid of the overhead expenses of maintaining expensive and optimized hardware and procuring expensive software licenses then the first move should be transference of all existing applications to customized cloud machines and getting them functional as soon as possible. Sorting out priorities before hand and catering to them without delay is the primary step that will make your cloud adoption a success.
Explore all the possibilities and facilities
Cloud computing is akin to a vast playground. The more you explore it the more you'd be enchanted to learn about it. If your primary priority, which compelled you to move to cloud, has been met, who says you've got to stop there? There might be other facilities you are unaware of and could prove to be a greater boon to your business than you imagine. It all boils down to investigating, getting acquainted with nook and crannies of cloud computing! Cultivate such behavior amongst your employees, encourage them to get a firm grasp on what cloud truly entails.
Bottom line
Adhering to the above points will definitely aid small businesses strategize their transition to cloud environment. All it requires is doing your homework thoroughly, using the technology as intended whenever required and gaining as much knowledge about it as possible.