A Quick Review Of Top 5 Cloud Sync Apps
2 min read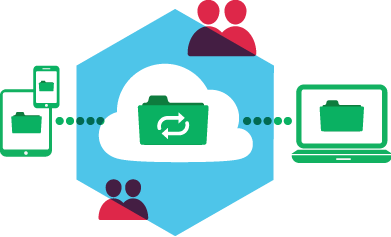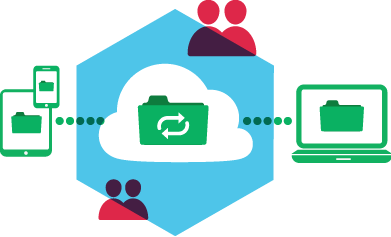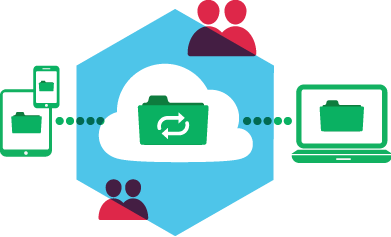 Cloud technology offers great advantages to users in getting access to important files conveniently from anywhere at any time. To facilitate efficient data accessibility and synchronization, a number of cloud-synching apps are available for multiple platforms ranging from PCs to business desktops and mobile devices.
Some of these apps suit to business users while others are suitable for private use. Every synchronization app offers unique features with sync space upgrade arrangements as per user needs. So let's review the top 5 cloud sync apps rated by TechRepublic:
1.      UbuntuOne
UbuntuOne is a cloud-based synchronization app that allows hassle-free accessibility of data from anywhere, with secure sharing of files among user contacts. Users can even buy online music from UbuntuOne music store. It offers free 5GB memory space to account holders.
Up to 20GB of memory space is provided for $3.99 a month with an online music streaming for mobile devices.
2.      SpiderOak
One of the most flexible cloud sync apps, SpiderOak offers fast and easy file access from any device at any place. It gives absolute privacy of data and guarantees that it is readable to the owner only. SpiderOak's business version is organized using LDAP or Active Directory which offers a strong desktop backup platform. It even provides a free private plan and 1TB hosted business plan ― available for almost every platform.
3. SugarSync
Like other cloud sync apps, SugarSync offers easy data access from anywhere at anytime, along with an option to download free mobile syncing app for Windows Mobile, iOS, Android, BlackBerry and Symbian devices.
Cloud-synching is offered with online backup such that it does not transfer you to a single root folder.. It also gives you a free 5GB memory space, while 30GB for $4.99 per month and unlimited business plan for $55.00 per month.
4.      CX
CX cloud sync app is especially useful for team players and business people. It offers simple ways to share and manage online files among team members. All you need is to download the app and add the contacts you wish to share your data with. The team members also need to have the CX app to access the files to work on or add a discussion to any file. It even allows password protection so that team members can share and work on projects, securely.
CX gives shared storage of 1TB to store files at a central location, and a private plan for up to 30 users, free of cost.
5.      Syncplicity
Syncplicity is basically designed to meet business needs and offers great ease to users when it comes to save, share and access files from anywhere. It makes sure secure sharing of files by aiding IT managers to share data from a centrally managed portal. It also offers automatic backing of files online. .
Syncplicity offers a private plan for $15.00 per month with 50GB of space.