Access Your Computer and Files from any Internet Connection
3 min read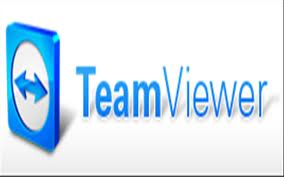 Being able to remotely access any computer from any device over any internet connection is fast becoming a mainstay of modern business. It has streamlined working practices, especially in this mobile age, and solved many problems involving data management. Employees can travel light, do their work from almost anywhere, and never have to worry about forgetting a crucial document. If you're new to the idea of remote desktop working, you'll want to know what the current options are for business and personal users. Let's take a look at some of the industry leaders in remote access.
AccessNow
Ericom is one of the industry's key players in providing remote access solutions to an ever-growing market. They have a range of programs to suit all needs, of which AccessNow is arguably their most impressive. It enables users to access virtual Windows desktops through any HTML5 web browser, including Chrome, IE10 and Safari. It's incredibly simple to use (check out this demonstration) and performs brilliantly on mobile devices thanks to highly accurate screen controls and floating pointers.
TeamViewer
TeamViewer, as the name suggests, isn't primarily about remote desktop access. It includes features such as online meetings and web conferencing, remote control support and desktop sharing. High-level security, a one-off payment for a lifetime license and its multi-faceted approach to remote working make it a sound bet. It doesn't quite offer the speed that comes with Ericom's Blaze servers.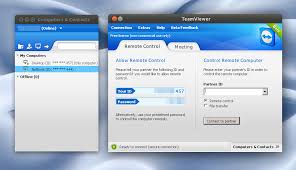 Jump Desktop
If you're an iPhone or iPad user, Jump Desktop is one of the more reliable remote desktop clients available in the App Store. It doesn't quite compete with the previous two programs but, what it lacks in horsepower, it makes up for in sheer accessibility and style. It is also very simple to set up and has support for the latest Windows 8 computers.
LogMein
LogMeIn has a fairly broad portfolio with an almost overwhelming amount of different products, from Rescue to Hamachi, Cubby to BoldChat. But what we're most interested in is their basic remote access and that's LogMeIn Free, which offers access to ten different computers with no fees. It can also be run through your web browser and has a Wake On LAN feature that boots a sleeping device when it is remotely accessed.
Other Options
If you don't want to use third-party software or any software at all, there are plenty of other options. For home-based solutions (say you have a large house and don't want to run back and forth between PCs) you can set up a home server using an NAS (Network Attached Storage) device or use built in remote services in iOS or Windows. You can also add an external hard drive to your network router if it has that capacity. All these will allow you to share files over your home wireless or wired internet connection but can be costly. There are also a host of backup and syncing services (DropBox, Backblaze, GoogleDrive, CrashPlan) that will store your files for you in a secure location in the cloud but they do not provide the flexibility of remote desktop clients, which can run programs as well as retrieve documents.