Cloud Computing Countdown Continues: Telefonica Digital initiates Cloud Hosting
3 min read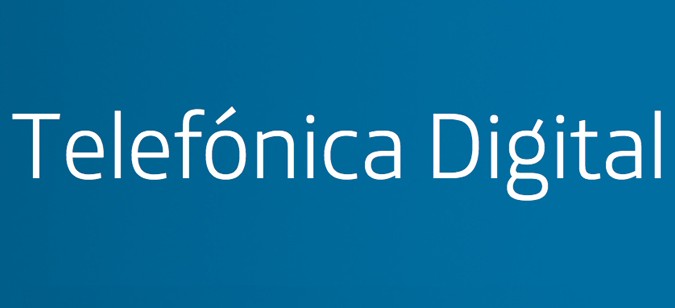 The Global trend of cloud computing seems to pick up pace as Spanish Telecom organization Telefonica Digital becomes the newest in the ever growing list of organizations to set up cloud hosting. The Spanish giant announced their entry in the cloud computing field with their newest "Infrastructure-as-a-service" program. The news is expected to send ripple waves through out the world of technology. The main features of the program include:
Store Data
The telecom organization will be offering high performance cloud computing for large enterprises, digital businesses and early developers through their "instant servers".
Cloud and M2M director Carlos Morales explains, "Telefonica Digital seeks to meet the needs of thousands of businesses that require a cloud services platform that is easily scalable, with low latency and totally trustworthy, enabling them not only to rapidly respond to their own needs, but also to the expectations of their customers. This can all be done with significant cost savings as customers only pay for the type of cloud services they require and the time they use them for. This offering completes our portfolio of services to meet our business customer needs."
It seems that The Spanish organization is looking to put a healthy competition, to the existing cloud hosting organizations, as they are offering financial compensations to their customers in case of poor service or non-compliance. However, analysts believe that the corporation is a safe bet as it has an excellent track record in the telecom service. This means that inefficient service or non-compliance won't be an issue for its customers. As compared to Microsoft and Amazon's service level of 99.5%, Telefonica has a service level of 99.996%, making it a market leader in that regard. Reliability is one factor that will provide Telefonica the edge over its competitors.
Having already deployed data centers in Madrid and London, the telecom company is planning to install data centers in Europe and Latin America.
Data All Around
The company recently saw its stock price dropped by 50% and with the dividends already cut to zero, the launch of the cloud computing program seems to be an important step for Telefonica Company as it tries to survive the economic recession.
Some analysts believe that with the cloud computing market already so competitive due to the recent influx of so many different organizations, Telefonica Company's entry into the market will further increase the competition and hence lowers the profits for the organizations.
Competition
The core competency of cloud computing is data storage and the companies that manage to do that at minimum prices will be able to gain market share.
If the mega-corporations stay out of the cloud computing business then cloud centric companies can reap maximum profits. Some analysts believe that Telefonica has a real shot of success in the cloud computing market if it manages to keep its prices low.
Changing Tides
Cloud hosting, although is a talk of the tech world at the moment, is a changing market. Although Telefonica has entered the market in hopes to beat the competition and reap the rewards but in such a volatile market nothing can be certain. Only time will tell whether the Company's entry in the market is a well planned strategic move or it will further worsen company's condition. It is no doubt that the cloud computing market is a huge market but there are a lot of challenges that have to be overcome by organizations in order to succeed.