Web Hosting made Affordable and Reliable by Cloud Computing
3 min read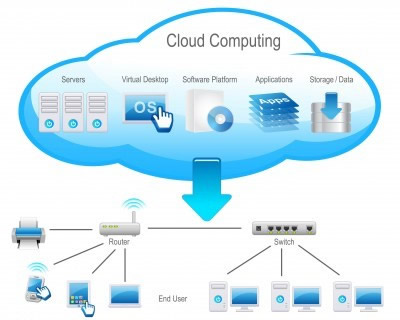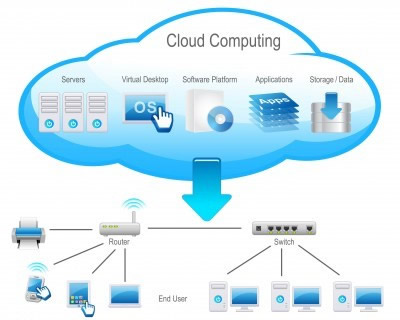 Cloud computing is a strategy where, alternative to installing applications on your computer, you take whatever software or application necessary from the internet or a distant data centre. In words of David Dunbar, PR manager of procloudhosting.com, "The managed cloud hosting is less expensive and highly productive, it is obvious that one day everybody would be in the cloud".
Cloud Hosting integrates a number of servers, which minimizes problems like server crashes, network fluctuations, and traffic overload. In short, all activities, which make a negative impact on the performance of the websites that share a common server in the cloud, are solved.
What is Cloud Computing?
A cloud, in essence, is a virtualized group of servers co-existing in a single information centre. A cloud acts as a hub for different resources which may be hosted all across the web. So, you no longer have to host all resources you require on your own computer, you can simply share it on the cloud. Your computing is now better organized as data storage, processing and data retrieval are integrated with the web.
One key advantage of cloud hosting is that it greatly improves the competencies and the performance levels of an organization as a whole without having to make capital intensive expenditures. The use of cloud is very simple; whenever you need a resource you can simply take it from the cloud. And, when the resource is no longer required, you release back to the web. Hence, you don't need large storage capacity on your personal computers.
Ecological Impacts
With every thing available from the web, you can now operate with smaller and much more compact computing technology. Small computers are much more environment friendly as they use significantly less amount of energy. In the current world scenario, where a lot of attention is towards the ecological impacts of our actions and the use of environment friendly technology, cloud computing will be a huge step in that direction.
Costs Variability
The use of cloud computing is charged on variable basis i.e. you only pay for what you use. So, instead of paying on pre defined limit basis you pay only when you use a resource. This greatly decreases the IT costs incurred by an organization. Before cloud computing, companies not only had to bear high overhead costs, but also had to pay a fixed amount for maintenance costs of the hardware and the use of resources.
Reliability
There are no bandwidth issues involved in using cloud hosting. Whenever an application or a website receives a lot of traffic in a short span of time, the cloud automatically counters this overload by sharing the load to multiple servers. Hence, cloud hosting meets your demand very easily without crashing your system. As the servers can replace each other, the chances of a particular website or a server going down are greatly reduced. This makes cloud computing highly reliable.
A company can focus entirely on their core processes as they no longer have to worry about IT and resource management. Resources located at different areas are easily accessed through high speed bandwidths and firms can benefit from this by cutting their expenditures on hardware and software, used to manage the IT infrastructure.