Digital Marketing Tips to Optimize Your Web Presence
5 min read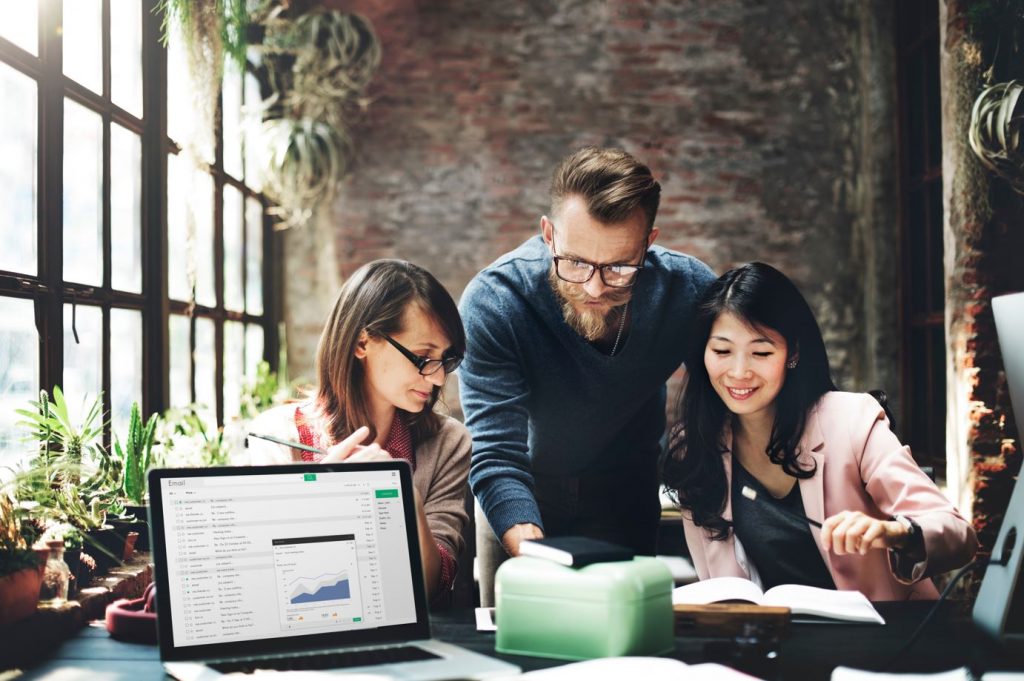 Marketing is an important part of your business success no matter what products or services you sell. If potential customers don't know you exist, you won't get any business. You'll want to use different types of marketing that could include radio, television, and print, but one of the best ways to market your business is online. Here are ways to utilize online marketing to bring in more customers.
You want to rank on the first page of Google Search, but you don't know what steps to take. Well, it doesn't happen by magic. You need to optimize your website for Google's search engine crawlers. And that starts with knowing what these crawlers are looking for (hint: it's not just keywords). Below are several things you can do to optimize your site for Google search.
Paid Advertising on Search Engines and Social Media
By paying for ads, you can guarantee they'll be seen by your target market. You can buy ads on social media sites and set them to show only to people who might have an interest in what you're selling so you don't waste money advertising to people who just will ignore you. You can also pay social media influencers to talk about your products, which is a way to potentially reach a wide audience. Advertising on search engine sites can also be good for your business since your company, product, or service will show up in search results when someone is actively searching for what you sell.
Paid ads can bring results when they're done right. If you don't have an experienced online marketing division in your company, then working with a professional would probably get you the best results since you could waste a lot of money and time trying to find ads that will work.
Update Your Website
Paid ads can bring an immediate flow of traffic to your website, but if you can get free traffic, that's even better since you'll save money. A good marketing campaign usually involves both paid ads and search engine optimization, or SEO. However, this can take longer to yield results, and competition is strong for top rankings in search engines. Hiring a marketing firm is the easiest way to go unless you can devote a lot of time to learning and testing in order to get your website to rank high enough in the search results to bring in web surfers.
Work on URL Structure
The URL structure of your website is critically important. You want to include words that are relevant to the page, but also try to keep the URL short enough so it doesn't look cluttered. The best thing to do here is to keep it boring and simple. Stick with domainname.com/pagename as your default URL structure so that it's easy for the algorithms to identify and categorize.
Rethink Page Titles
One of the most important things you can do to optimize your site is to make sure your page titles are clear and relevant. If users can't understand what a certain page is about from its title, they're less likely to click on it. Making sure Google crawlers know what a page is about will help you rank higher in search results. It's also important that your title tags contain keywords that are relevant to the content on the page but don't stuff them in or try to manipulate Google with keywords.
Use Meta Descriptions
A meta description is a snippet of text that's used to describe your website. You can use this text to entice people to click on your website on search engine results pages. Every time someone searches for something, their results are limited by what they type in the search bar. So for example, if they're looking for a pizzeria and they type in "pizza," then they'll only see results that include the word "pizza."
Meta descriptions help you draw potential customers into your site by using persuasive language that relates to their search terms. And it's important because Google will show your meta description on the SERP so it has more visibility than other sites. Google only shows about 155-160 characters of a meta description, so try to limit it to 120-150 and make every word count!
Research Keywords
Google algorithms are looking for keywords on the internet that matches the intent of the person using their search engine. To get the most benefits from this, make sure your website is optimized to include them strategically. This can be done by using keywords in headlines, meta descriptions, and throughout the body of the content on your site. Include strong and relevant keywords that you want to rank for in the following places:
Headlines
Meta descriptions (for each page)
Text (introductory and internal)
Image alt tags (where applicable)
URL (domain name)
Most business owners are really good at the services they offer but they often don't have the experience or understanding of online marketing to complete this part effectively. For things like keyword ranking and keyword optimization, it may be a better idea to outsource that work. Consider hiring a company that specializes in small business SEO services to help you out. That way, you can get the full benefits of updating your website without the huge learning curve and significant time that goes into keywords and other technical aspects.
Update Your Images
Google crawlers are still using images to index your website. This is important because Google displays images in search results, which can lead to increased click-through rates. Furthermore, when people see an image in search results they are more likely to click on it than if the result was just text. It's worth noting that Google will only show one image per search result page so make sure it is high quality and current.
Rename your image files so they include keywords and ensure they accurately reflect what's in the image. Resizing your images so they reduce page loading time is another excellent way to optimize your website.
Email Marketing for Long-Term Contact
Email is a good way to get more value out of your advertising dollars. Rather than spending money to draw a person to your website only to have them leave and possibly never return, you can have them subscribe to your email list so you can maintain contact with them over the long term. Then, you can send coupons and advertising emails for as long as they stay on your list to increase the risk of making a sale or even multiple sales.
You can advertise on the internet and get profitable results no matter what type of business you have, whether you sell things online or have a local shop. Using the right approach is key, and working with a marketing agency is one way to ensure your campaigns get off to a good start. A strong website can help generate more traffic from Google. While there are many things to optimize on your site, these are some great places to start.