DocuWare Online offers Document Management Solutions in Cloud
3 min read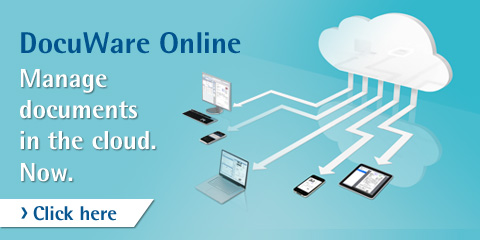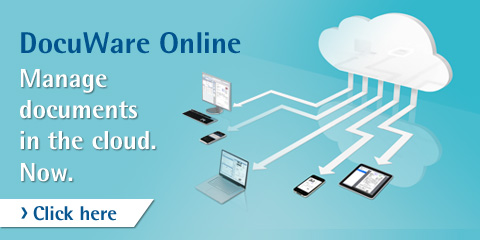 DocuWare Online, Document Management Solutions specialist has recently started offering a new component "Software as a Service (SaaS)." This new feature will enable the users to store and run all type of data including emails, documents, files and other records in the cloud. The solution seems striking and offers different packages based on the document volume and allows unlimited number of authorized users to play with the documents.
"Cloud computing is increasingly establishing itself," according to DocuWare co-president, Jürgen Biffar. "We want to play a leading role in this field and have now begun selling DocuWare Online via our extensive network of Authorized DocuWare Partners (ADPs)."
DocuWare facilitates its users from industries of any size to treat their data as a resource. It makes every process electronic by storing, managing and retrieving the documents whenever required. During the short span of time, DocuWare online has proved to be a real SaaS solution provider for cloud-based enterprise content management.
The newly introduced SaaS Solution lets its users store and process documents of any type and format in a secure and error-free data center and access them from anywhere using any device including PC, Smartphone or tablet, without any time limit. Web browsers installed at user's end enable them to take advantage of document management system features and perform any function including data storage, searching, downloading, editing and viewing and integration into workflows. Furthermore, this feature has made the integration on an online archive with existing programs easy and convenient.
Be it an on-premise or as a cloud solution, the company offers all components needed for Enterprise Content Management at low Total Cost of Ownership (TCO).
Guaranteed Security
To perform these functions, DocuWare ensures a refined and matured method of secure document management. Data can only be accessed using SSL and HTTPS for processing encrypted stored documents in its data centers.
Hassle Free Environment
DocuWare offers scalable approach for document management in a more affordable way, with no on-site cost. Responsibilities related to server installation, software upgradation, storage and backup are no more users' headache.
Attractive Packages
DocuWare offers different packages based on the workload and the document volume required for storage. The company therefore, makes no limitations as far as number of users is concerned; they are unlimited.
Free Testing up to 30 Days
The company also facilitates users by taking an introductory round of its service and proposes using the trial but full version for 30 days – free of charge. This opportunity gives the users a glance of the services and the facilities required to configure DocuWare solutions. It is available at www.docuware-online.com.
Emerged in 1988, DocuWare is now being ranked among the leading Document Management software companies globally. The corporation functions internationally from Germering close to Munich and from New Windsor, New York with subsidiaries in the UK, Spain and France. Its products cover 16 languages having more than 100,000 users and are accessible in 70 countries. Company's commitment has earned itself a 5-star rating by Buyers Lab Inc. (BLI) and an ISO Certification.