Dropmyemail Makes Email Backups Easy
2 min read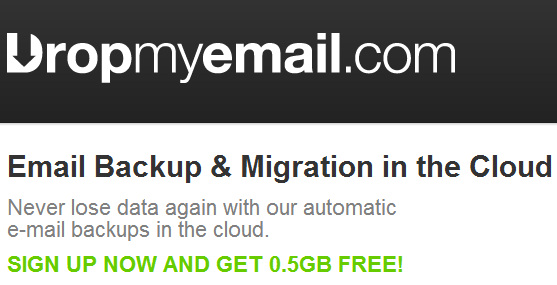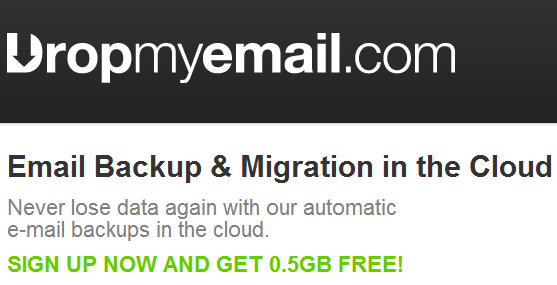 Together with documents and important files, it is always vital to have the emails backup, keep attachments and other important data for businesses. A safe storage is required for managing the emails and make the retrieval possible, whenever needed. Every organisation, small or large keeps this important aspect of business in mind while making any decision about its data storage.
A business that does not consider maintaining a copy of its data is surely inviting trouble. It is very easy to lose the data, but nearly impossible to retrieve or restore it without proper data backups.
Easy Solution to Email Backups
Dropmyemail; a Singapore based company in this regard has come up with email backup solutions. Introduced earlier this year; Dropmyemail appears with an aim of providing faster email backups facility from small to medium term companies. It's cloud service keeps record of user's email account on usual basis, be it a Gmail, Yahoo, Hotmail or any other  group
The advantages it offers to the user are: they can always retrieve the record of their emails and can easily take their email setup back to their original condition.
Is Dropmyemail For Everyone?
Does everyone need to make a move to such service? The users with limited data storage can easily make space available by cleaning their accounts occasionally. But users relying on the accounts for businesses must go for an appropriate option in terms of data back-ups.
Dropmyemail comes up with multiple packages for its users based on their business requirements. Now users can use up to 2 GB storage, free of charge, 5 GB for only US $ 9.99 to 50 GB for US $ 69.99. Users can also request for bigger packages.
In addition to the above, the newly introduced File Manager facility enables the users to look around and share attachments and bigger files with others.
Sharing Attachments and Files
"We recognize the need of individuals and enterprises to facilitate large file transfers. I believe that our file and attachment sharing function will fulfill that need," says John Fearon, Dropmyemail CEO and founder.
Taking this commitment forward, Dropmyemail's File Manager offers two distinctive features:
Sharing Attachments which enables clients to view, browse and share the attachments from backup email, easily.
Sharing Huge Files facilitates customers to share huge files through any social media websites including Facebook, Twitter, LinkedIn or mail and others with just a user link.
File Manager also offers a free version through which users can transmit data up to 250 MB whereas paid account holders can avail file size limit equal to their account storage capacity. They can also get extra space by cleaning their accounts.
Dropmyemail has been considered as the rapidly growing setup in Asia and has the capacity to compete with other cloud service providers for email backups, file storage and sharing. The company is also in the process of opening its third office in Dallas, TX after Mumbai and Buenos Aires.