Gartner Hype Cycles For Cloud Computing 2012
2 min read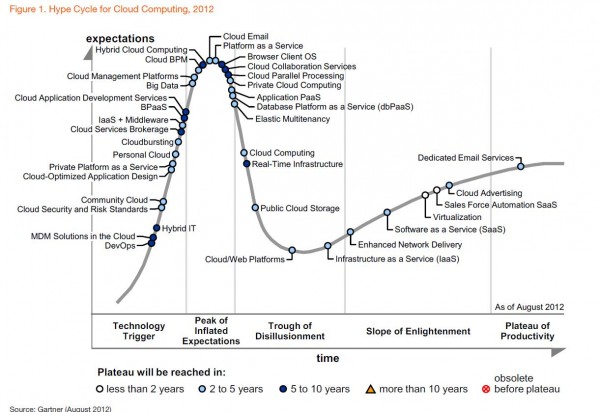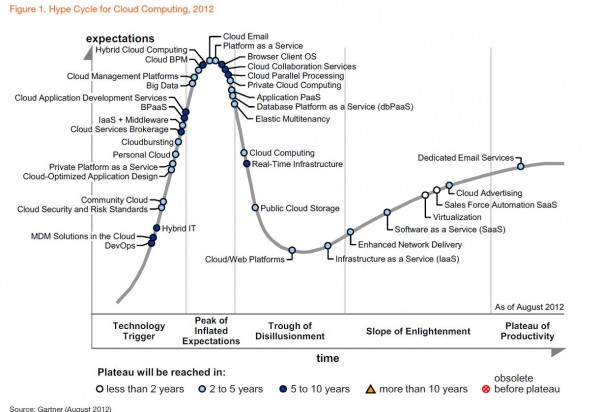 Gartner, Inc. headquartered in Stamford, Connecticut is thought to be the leader in information technology research and advisory services. It has recently issued an annual report about the Gartner Hype Cycle, which reports on over 1,900 of the most recent trends related to technology, security, and IT.  So, what Gartner Hype Cloud actually does? Here's more on Gartner Hype Cycles for Cloud Computing 2012.
The Market Demand:  Technology is constantly evolving so, how a company is expected to keep up with this rapidly changing technology?  Gartner utilizes a model of the Hype Cloud to help companies comprehend how technology is altering and the need for this technology on the open market.
Gartner Hype Cycles model:  This model is basically a graph that depicts how technologies and applications cope with business problems and how they pave way for new opportunities. This model also demonstrates the future of technology and where it will be in a few years and how technology will prove to be the most useful in helping companies fulfill their prospective business goals.
Cloud Technology:  Nowadays, numerous companies are providing cloud services, however not all of them are able to make the most out of cloud technology.  A lot of people who opt for cloud technology are dissatisfied with the results for the sole reason that they didn't go for the right company. Cloud technology is a relatively new concept, and like every other latest technology it is bound to change sooner than later. According to experts, there will be a tremendous change in the workings of cloud technology within the next five years.  Experts also expect the next decade will bring with it a hybrid cloud infrastructure – a cloud community.
The Future of Cloud:  Cloud computing is fairly new and it has a lot of potential to develop in the future.  Many experts are of the opinion that two to three years down the road, cloud computing will be so huge that personal computers will become outdated. Subsequently, people will switch to having personal clouds where they can upload their private information. Cloud computing is expanding every day and an ever-increasing numbers of businesses are switching to it, replacing their current networks. What is the future of cloud computing? We'll just have to wait and see, and Gartner Hype Cycles will come along for the ride.