How To Promote Your Ecommerce Brand In 2023
5 min read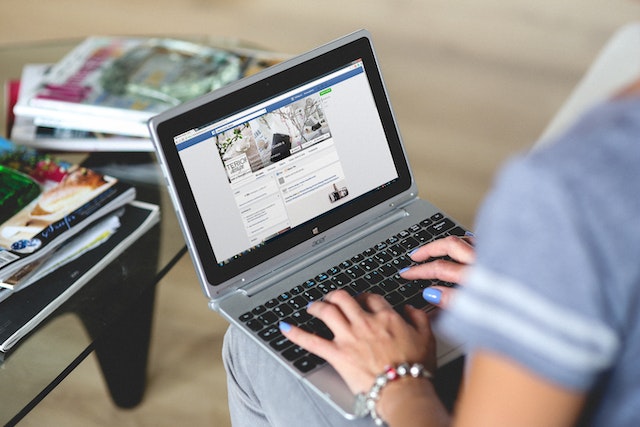 Promoting an online brand is difficult due to its competitiveness. There are many methods of marketing to promote your company however, some are more beneficial than others. 
Running an ecommerce brand means you need to look at attracting users to your website and there are many ways to do this. Digital marketing is a very broad term consisting of multiple different marketing techniques. PPC, paid social, organic social, content marketing, influencer marketing and SEO are different marketing methods that attract visitors to your website. However, some are more beneficial than others. It all depends on what type of brand you are and how competitive the market is. 
If you are an ecommerce brand, you have come to the right place, as we will inform you of the different marketing strategies to attract visitors to your site. Hopefully, the traffic you attract can then translate into a conversion. Let's look at the many methods of digital marketing and see which is best for your brand. 
Search Engine Optimisation
It is one of the best ways to market your brand, ensure it increases traffic organically and ranks for relevant search terms to your brand. Google is the most common search engine so it is important to rank well for key search terms on that website. So, you need to optimise your website to ensure you reach out to the right audience that will turn into conversions. 
The initial stages of your SEO campaign require keyword research. It is to find relevant keywords that match up to the different products and categories on your website. Once you have selected keywords for the website, you must optimise the on-page and off-page SEO. It is to ensure you start ranking for these keywords. 
On-page SEO is everything that includes metadata, content, internal links and anything else that the user can see. It is essential to optimise your pages with the relevant keywords you have chosen or else you won't be able to rank for them. 
There is also technical SEO that is required for your website. It is a more advanced website and server optimisation so Google can crawl your website at a faster rate. Another part of SEO is building backlinks. These backlinks must be relevant to your site and increase the number of users who visit your website. To build a good backlink, you need to look at the metrics of the website which are considered to be a ranking factor for Google. 
Email Marketing
Email marketing is a common strategy to attract more sales to a website. It is usually targeted at those who have recently bought a product on your website. It could also include the users who have signed up for the newsletter. 
Email marketing is a great way to promote new collections that you are releasing that month. It is also a good technique to announce to your customers that you have new offers available in the coming days. For example, if you have a black Friday sale coming up, you can give me people early access. 
Email marketing is very technical for an ecommerce brand. The software can connect to their shopping cart, seeing that they have abandoned their cart. You can then send an email to attract them back to their cart where they may purchase the product. Abandoned cart emails are a great way to remind customers that they didn't follow through with the purchase. 
Social Media Marketing
Social media marketing is another common method for digital marketing. Furthermore, there are two types of social media to consider. It includes organic and paid social media marketing. The benefit of social media marketing is that you can connect to your new customers personally. Another positive of social media marketing is you can adjust it to your budget. 
If you have a big budget, you can then increase the amount of money you wish to spend on your campaigns. However, if money is a little tight and you can't afford a large budget, it is easy to cut back on the costs.
Organic Social
Organic social is great because it is free. All you need to do is upload content to your social media pages to ensure you are active. It includes posting pictures of your products as well as updating your customers on new offers and sales that are happening inside your brand.
There is one good thing about organic social and that is you can gain free promotion. To do this, you need to start offering giveaways. Post something on your Instagram and Facebook, asking your followers to like, tag their friends and share it on their pages to enter a giveaway. As an eCommerce brand, this is a common marketing strategy to increase brand awareness for their brand.
Paid Social
Paid social is another form of digital marketing. However, paid social allows you to reach out to a new audience who shares similar interests to your brand. For example, if you specialise in streetwear, you can target audiences of brands that are similar to yours. Yes, they may be competitors but that doesn't stop people from buying off other brands.  For example, if you specialise in designer tracksuits, you can target audiences such as Gucci, Supreme, Louis Vuitton and others. 
PPC Advertising
PPC advertising is another great way to generate more sales but can cost a lot of money. To ensure you are getting sales, you need to bid on the right keywords. For example, going back to luxury tracksuits, you don't want to bid on cheap tracksuits. Not only will this be a competitive market but it will reach out to the worn audience. Users will land on your website and see that you sell an expensive tracksuit and then leave your website. This click will cost you money so it is the last thing you want to do. 
Influencer Marketing
Influencer marketing is a lot less common than it once was. A lot of brands used to pay influencers who had a good following to promote their brand. It was a great method of marketing however, it can be very expensive. If you want to choose an affordable marketing strategy, you must avoid influencer marketing because you need a big budget. 
Summary
As you can see, there are many ways to market your brand. Furthermore, digital marketing is the best method to market your brand. All you need to do is ensure you are reaching the right audience. It is a common mistake made by many ecommerce brands and can cost you a lot of money.