Sprint Adds Pogoplug's Cloud Storage To Its Unlimited Services
3 min read
Sprint Corporation has just been reported to partner with Pogoplug cloud storage provider to expand its set of unlimited services. Sprint will actually resell the unlimited storage space of Pogoplug at a very low cost.
Sprint, in addition to its wireless telecom services, will allow smartphone users to add unlimited photos, videos, and music to gigabytes of free storage. This storage has also now been extended to unlimited capacity for just $4.99 per month. The free storage is accessible with "All-In" product plan including unlimited calls, text messages, and 5GB cloud data storage in a comprehensive amount of $110 per month. However, storing more than 5GB on Pogoplug drives would make this amount as $114.99 per month.
The new offer is compatible with iPhones and those with Android OS on them, where users can access the app stores to download free Pogoplug application. Allowing 5GB of free storage, sprint allows users to easily migrate their files, data, and media to a remote cloud space. This will help sprint subscribers to upload their files from one device and access the same files from other devices too.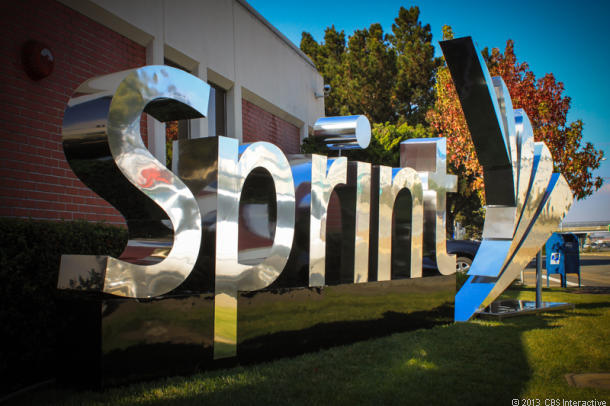 Announced through Sprint Newsroom, the decision is taken towards a competitive strategy prevailing over the competitors. In comparison to that, Verizon is offering similar kind of service, but on relatively high cost. Verizon customers can make use of 125 GB of cloud storage space in $120 per year, While AT&T on the other side, just offers 5 GB of free storage and nothing beyond that. Sprint is actively monitoring all its competitors and quickly responding for each of their actions.
In addition, Sprint does not require its customers to prepay for the extended memory. On accessing more than 5GB of Pogoplug storage, an amount of $4.99 will automatically be added to the monthly bill from Sprint. However, once these customers get back to the threshold of 5GB, they will stop being charged with the extra cost. This new announcement from Sprint is followed after the appointment of Marcelo Claure to the board of directors. Being the President, Founder, Chairman, and CEO of Brightstar Corporation, Marcelo Claure could be the one to suggest such a handsome deal to add among other offerings of Sprint.
The company has started this year will a lot of propositions to its customers. This includes the launch of 4G LTE service at certain new locations, expanding its coverage across US. The service provider recently carried a major upgrade in its network, and is all set to come up with new and innovative services.
Sprint Corporation is a wireless telecom service provider in United States and a global internet carrier. Realizing the need of modern smartphone or tablet users, Sprint has stepped up towards the mainstream choice for high storage requirements. It is currently serving more than 54 million customers across United States and is on its way to elevate these figures.
Pogoplug is a small but continuously growing cloud storage provider that has a competitive advantage over its competitors by offering high capacity of free storage and extremely low prices for unlimited storage.
Such collaborations between telecom and IT sector would leverage the general public with high quality services at low costs.