TDS HMS Introduces ReliaCloud™ In Minnesota
3 min read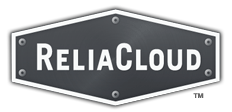 TDS Hosted and Managed Services (TDS HMS) – a top-class company offering managed cloud-based services – publicized today that ReliaCloud™ – an IT Infrastructure-as-a-Service (IaaS) cloud-based solution for large organizations – would be available for users from now on. This solution would be available via VISI Incorporated, a Minnesota-based subdivision of TDS HMS. The foundations of ReliaCloud™ are based upon Cisco, EMC and VMware technologies, and the solution is sited in Tier III data centers in TDS, which are located in Eden Prairie, Minn., Madison, Wis., and Des Moines, Iowa.
ReliaCloud is comprehensive solution for large organizations and enterprises that aim to manage data in public, private and hybrid cloud settings, delivering superior performance, while being scalable at the same time. It is currently being offered by VISI in Minnesota, letting customers benefit from cloud in their companies. Utilizing the power of several Tier III ReliaCloud hosting centers located in different geographical regions, TDS HMS delivers a sturdy, compliant-ready cloud solution intended for applications, rich in resources and databases that call for a safe and secure infrastructure for effective operations. Moreover, it also conforms to the requirements of PCI, HIPAA, GLBA and other regulatory bodies.
ReliaCloud allows businesses based in Minnesota to manage, protect and utilize their data and auxiliary applications in order to get ahead in today's competitive market. The coordinated efforts of VISI and TDS HMS are endeavoring to fulfill local business needs, as well as move on to a new region by introducing a different kind of cloud in Minnesota and the Midwest.
Terry Swanson, CEO of VISI highlighted the fact that this cloud solution for enterprises intends to provide support to companies, while at the same time ensuring that their data remains within their reach. He stated, "Minnesota businesses can now run their mission critical IT services in a secure, enterprise-class cloud located right here in the Twin Cities. They can then back up their data via private connectivity to ReliaCloud infrastructure in Madison or Des Moines."
The Enterprise Cloud Summit is scheduled to be held on October 16 at the Minneapolis Institute of the Arts by VISI, which is part of a continuing series in cloud education. Forrester Analyst Bill Martorelli will present on "Navigating the Second Wave of Cloud Computing" which will be an important feature of this event. Apart from that, participants will also get a chance to intermingle with panel members from Cisco, EMC, VMware and TDS HMS. This free event is open to other professionals in the field of IT as well as business leaders from different backgrounds. Registration can be done at http://www.visi.com/cloudsummit.
For more information, please visit http://www.reliacloud.com.
About TDS HMS and VISI
TDS Telecommunications Corp. oversees the setup and operations of VISI Incorporated, TEAM Technologies, OneNeck IT Services Corp. and Vital Support Systems by utilizing TDS Hosted & Managed Services, LLC. The employees of these companies – who are over 500 – are specialists having experience in engineering and administration of IT framework, which include: hosted application management, managed hosting, enterprise cloud services, and Tier III data centers. For further details, please visit http://www.visi.com, http://www.team-companies.com, http://www.oneneck.com, and http://www.vitalsite.com.
TDS Telecommunications Corp. has its headquarters in Madison, Wis. and operates as a subsidiary of Telephone and Data Systems, Inc. [NYSE: TDS] that is entirely controlled by the latter. Being a Fortune 500® company, Telephone and Data Systems offers telephone and broadband services to almost 7 million customers across 36 states via TDS Telecommunications Corp. and U.S. Cellular [NYSE: USM], another subsidiary owned in major part by the company. These services are namely of three types, i.e. wireless, local and long-distance. Established in 1969, with headquarters situated in Chicago, Telephone and Data Systems had 12,300 people in employment on June 30, 2012. For information on investors, please visit http://www.teldta.com.