The Potential of Cloud Printing in Revolutionizing the Publishing Industry
3 min read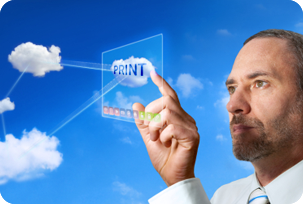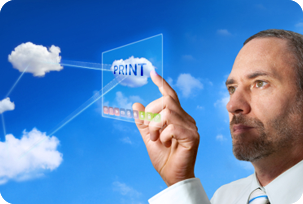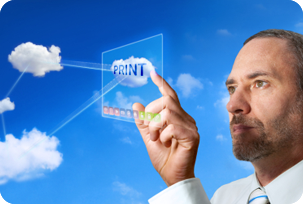 Despite the rapid growth in digital publishing and real-time media, print in hard-copy form is still a preferred option in some cases. This is because most of the content we upload online gets mixed with the vast array of already present and new information, according to GigaOM's Mathew Ingram.
Peecho – and other companies including HubCast, MagCloud, and Shapeways etc. – is an excellent service in this regard that uses cloud printing technology to convert digital publications to physical ones for free, using cloud to access production facilities' systems.
Big companies need not waste their resources by sending out printed annual reports to shareholders, but only to those who specifically ask for the hardcopies. This is made possible by cloud printing, resulting in reduced total costs for the company – although the price per copy is high – and increased profits for printers.
Cloud printing is capable of completely transforming the world of publishing by letting people acquire printed versions of digital content on demand, reducing mass-production-related costs.
Let's look at how cloud printing can transform publishing:
Increasing Demand for Atom-Based Media
The age of paper is drawing to an end, as indicated by the plummeting print sales of Amazon compared to its Kindle eBooks. Nevertheless, printed content maintains a strong foothold in some areas, – and is expected to do so in future as well – owing to its higher level of engagement and preservation of important data. Or as John Bracken articulates: "As more and more of the content we consume is based on bits, the ability to engage with atom-based media will, for some, gain value."
Though not an easy process, applications such as Postagram, Printstagram and Canvaspop have already joined the league and are converting Instagram photos into physical content.
Print-as-a-Service
Converting digital content into physical objects is quite a challenging task, involving a huge amount of money and much hassle in the entire process of scoring a deal, to worldwide delivery, tracking orders and customer service.
This can be avoided by utilizing print as a hosted service, which eliminates the costs and hassle of using print services in the traditional manner. The concept of switching from mass-production to producing items on demand, however, has only recently gained popularity with the advent of latest technologies such as REST, JSON and JavaScript. This has streamlined the entire process, and resulted in reduced infrastructure costs.
How can we Benefit from Cloud Printing?
The content we come across on the web is completely unadjusted to certain elements of production standards, including size, quality, margins etc. which make it really difficult to convert such varied data to print. To do this effectively and reduce costs, it is important to gauge demand and then produce accordingly, which is made possible by Cloud printing.
The Gap in Cloud Providers
Although companies such as Xerox, Ricoh, Hewlett-Packard and Google CloudPrint are providing cloud print solutions, professional cloud printing is yet to surface as a regular service, with only a few companies in the league, such as Hubcast, MagCloud, Shapeways.
The Limitless Possibilities of Cloud Printing
Cloud printing is capable of taking print publishing to the next level, reducing costs and simplifying the entire process through sharing of the commodity using a single cloud print infrastructure.
Cloud printing has huge growth potential if providers focus on providing environmentally friendly manufacturing based on demand, resulting in a shift from traditional mass production to full-scale digitization.