Top 5 Advantages Of Cloud Computing – Declared by Proformative
3 min read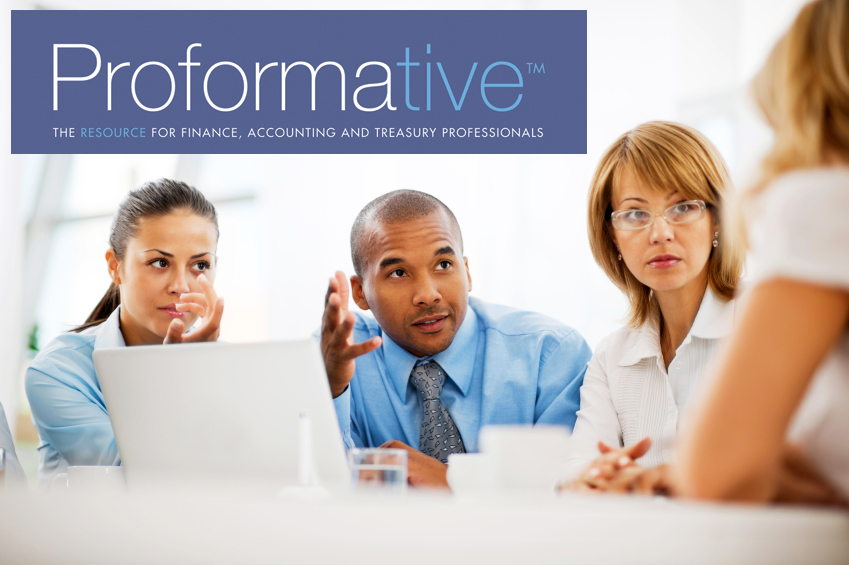 Proformative announced its second annual cloud computing survey at just about the same time when they're about to launch their cloud computing services. Considered as the fastest-growing online community, Proformative attracts some of the most senior professionals belonging to a range of finance related fields.
To gather more insight on the rapidly growing cloud computing market, Proformative has decided to carry out another survey on 'cloud services'.
Cloud computing is continuously revolutionizing the operations of accounting and finance departments of businesses around the globe. Typical accounting software hosted by the company was capable to record, process and report the transactions made by the company on a regular basis, however, after converting it to the 'cloud', it will be able to perform tasks much more complex and integral to the company, than just debit and credit of basic transactions.
Former CFO and the current CEO of Proformative, John Kogan says, "One important consideration when taking financial or accounting based systems into the cloud is security and backup. Since this information is very sensitive and valuable to the organization, make sure that you are using well-vetted and established cloud providers. Most online accounting softwares have backup and disaster recovery functionality built into the system, with degrees of redundancy and layers of security that are non-replicable by most companies trying to do it themselves."
Impacts of cloud hosting reach far beyond finance and accounting operations. An efficiently managed cloud service can have real positive impacts on a wide range of operations, i.e. marketing, sales, etc.
The top five advantages that a business can reap from cloud computing are:
1-Accessibility
Irrespective of place and time, cloud ensures that the user can reach his/her data from wherever it is desired. Moreover, it places no restriction on the type of device used to access data, which means that the information can be accessed by mobile phones or tablets as well. In other words, as long as you have an internet connection and a device that connects to the web—you can access your data.
2. Diversifying the Work Force Globally
One of the greatest gifts of cloud computing is the ability to diversify the workforce and gain competitiveness in labor markets. Cloud has further dissolved the geographical boundaries for the organizations and taken globalization to an entirely new level.
3. Flexible Work Environment
Cloud equips organizations to be more receptive of changes in the field of technology. No longer do companies have to undergo huge costs to adapt technologies that fit the needs of the business.
4. Environment-Friendly
With Global warming being the greatest threat lurking around, large organizations have to play their role in decreasing their energy use. Cloud helps cut the carbon footprint of business operations, substantially.
5. Reasonable Costs
As organizations have to pay only for the resources they use, cloud has greatly decreased the costs involved in operations for a number of businesses around the globe.
Proformative plans to release the data collected from the survey to its online network of professionals.  A special gift card is also reserved for one lucky winner who fills the survey between December 4'12 and January 11'13.
About Proformative
It is considered as the fastest growing online community that provides data to professionals related to different finance related fields. The company provides expert advice, news, information and answers to all the finance related problems to professionals worldwide. More than 600,000 financial professionals seek counsel from the company on a regular basis. Company's headquarter is in California. Please visit http://www.proformative.com for more details.