Windows 8 Features: Optimized For Touch Screen Devices
3 min read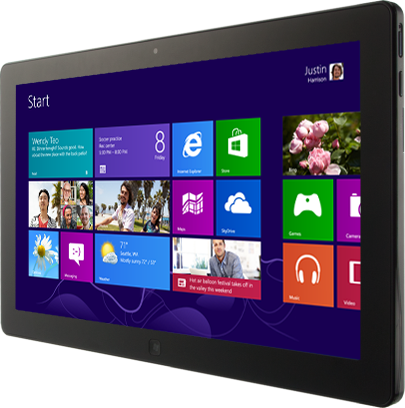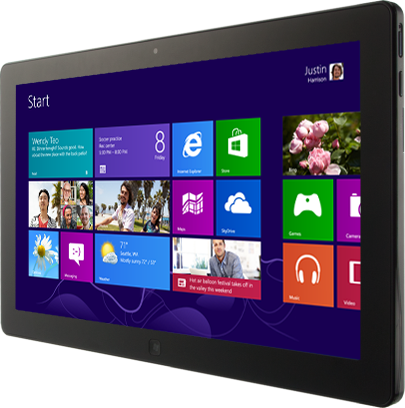 Work on Windows 8 had apparently begun even before Windows 7 hit the markets. Microsoft introduced some exciting features in this new operating system, simultaneously removing the glitches from its Windows 7 edition.
New Features
Windows 8 has a faster startup as it uses the UEFI integration. One of its unique features is the "Hybrid Boot" mode which sends the Windows kernel into a shutdown and speeds up the next boot.
Windows To Go enables enterprises to create live USB versions of the operating system. The system also adds support for the USB 3.0 device in favor of faster data transfer and efficient power management for compatible devices.
Windows Explorer, renamed after File Explorer—has a "ribbon" instead of the usual command bar. More statistics appear on the file operation dialog box and better management options are available to resolve file transfer issues. It also gives the provision to create multiple backups of "File History", allowing its transfer to portable hard disks.
Safety
The new Windows 8 has better security measures for the users as it provides two verification procedures customized towards touch screens, i.e. PINS and picture passwords. Windows Defender has antivirus capabilities to protect the computer from any kind of malware, while UEFI's secure boot grants an extra layer of security to the system.
Windows 8's integrated Family Safety software ensures parental control as parents are now able to monitor the activities of their children with regular safety reports and controls.
Online Service
Microsoft account, formally known as Windows Live ID allows users to synchronize their devices, enabling them to share various applications and settings. Windows 8 comes with a client app for SkyDrive, a cloud storage service which lets users save files directly on Microsoft's cloud server. Although the File Explorer and SkyDrive app are not included in Windows 8, they can easily be downloaded from the web—for free.
Multimedia Apps
There is good news for all the gaming lovers around the globe as the new Windows 8 has a host of applications under the Xbox Brand. One particular app; Xbox Live facilitates users to view their scores and gaming profiles by integrating their Xbox games with the app.
Windows Store
Windows Store, optimized for touchscreens is one of the key initiatives taken by Microsoft to enter the realm of tablet PCs and smartphones.
Interface
It seems that Microsoft is looking to enter the Android phone market with its Windows 8 as most of the features including the interface are optimized to cater touchscreen devices. The start screen is tile-based and the user-interface is supported on Microsoft's "Metro" design language.
Charms bar, a vertical toolbar on the start screen—provides quick access to commonly used tasks, i.e. Search, Share, etc. The Start button has been removed from the taskbar and is now on the vertical toolbar. The interface isn't much different from Windows 7; however, the theme has been changed to a solid-colored design inspired by the "Metro-style" interface.
With the number of exciting features specifically optimized for touchscreen devices, it is much clear that Windows 8 is looking to enter the ever-growing market of Android phones and tablet PCs. Time will tell if this new direction by Microsoft proves to be successful.